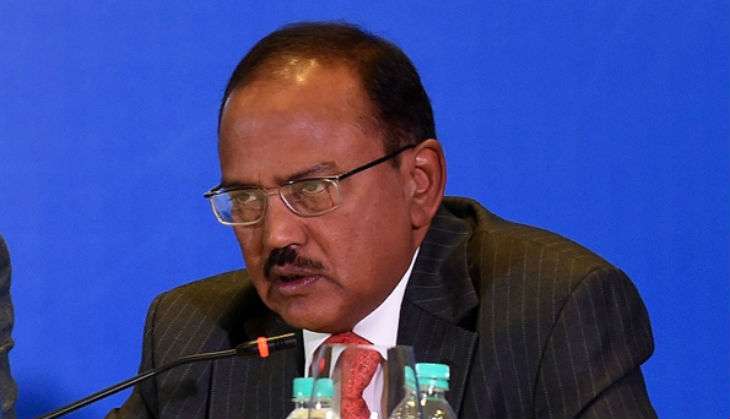 Indian National Security Advisor (NSA) Ajit Doval and his Chinese counterpart Yang Jiechi will meet next week to discuss New Delhi's entry into the Nuclear Suppliers' Group (NSG) and boundary talks.
Besides blocking India's admission into the NSG, China had put a second technical hold on New Delhi's move to bring about a UN ban on Jaish-e-Mohammad chief Masood Azhar.
As regards India's admission into the NSG, both sides have held in-depth talks.
India has been pressing China to relent on its opposition, saying that vast majority of the 48 member group back India's case.
China, which is opposing India's membership on the ground that New Delhi is not a signatory to Nuclear Non-Proliferation Treaty (NPT), says the group needs to work out a proposal on the accession of all the non-NPT countries meaning Pakistan's admission too.
Meanwhile, Pakistan has said India getting membership of the NSG will affect security in South Asia and derail global non-proliferation.
Pakistan has been asserting that India's rapidly expanding military nuclear programme poses a grave threat to peace and stability in the region and beyond.
--ANI