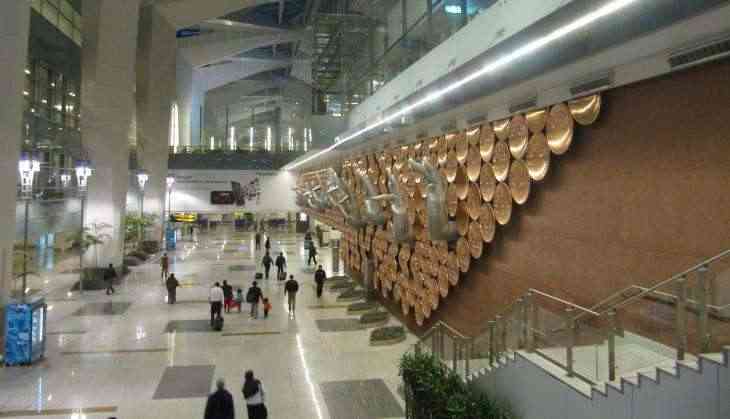 Airports Authority of India won Dainik Bhaskar's India Pride Awards - 2016 -17 for "Excellence in Infrastructure Development" in the category of Public Sector Undertaking - Central.The award was given to AAI Chairman by Union Minister of Communications Manoj Sinha at a ceremony in New Delhi.
Union Minister for Road Transport and Highways Nitin Gadkari was also present on the occasion.
Mohapatra told ANI,"Airports Authority of India has the mandate of building new airports heading on to the capacity of existing airports and running airports in efficient manner. So, we have lot of challenges like regional connectivity scheme is coming. We first have to keep 43 odd airports ready for flying by the dates indicated by the respective bidders. So, we expect lot of work in future. Now, we are identifying odd 25 airports which need constant capacity upgradation. We are doing lot of new airports also, new terminal buildings. We have fully business season ahead".
The Airports Authority of India is working tirelessly towards India's sustainable growth and renowned for providing state-of-the-art infrastructure, passenger facilities and air navigation services at all the airports across the nation.
The AAI is working to upgrade the regional connectivity in the country.
Mohapatra said, "Airports are mostly in the urban areas, but it's not an urban - rural issue. People living in rural areas are also flying and their numbers are growing. So, they can easily come to the city airports. The focus is on passenger and those from rural areas they are traveling for education and work. So, we need to focus on all sections".
As the number air passengers growing every year, the Airports Authority of India is building infrastructure at all airports and using advanced technology to ensure best services to its customers.
-ANI