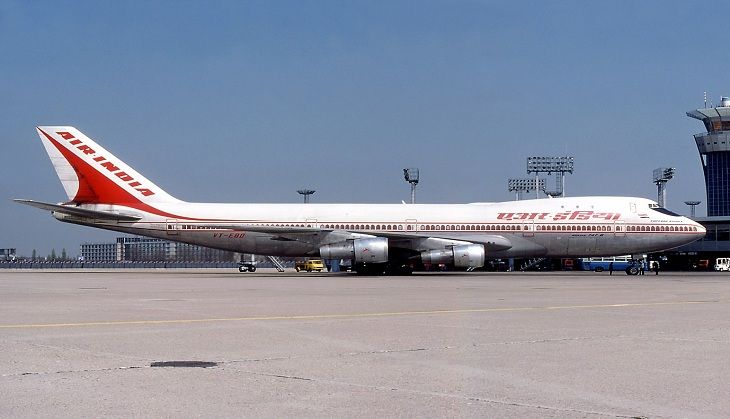 The compound wall of a private building in Hyderabad collapsed on Sunday when an Air India plane being transported by a crane from the airport to Air India's training centre, crashed against it. No injuries were reported.
According to an Air India official, the 70-ton (CHK) A-320 aircraft, which is not in service and was to be used for training, crashed when the 200-ton crane transporting it suddenly collapsed. The incident occurred at 7 am on Sunday on Hyderabad's Old Airport Road. The plane was not damaged, says NDTV.
"It was an unused aircraft and was being shifted to the training establishment at a distance of about 4 km from the airport for training purpose. Crane services had been engaged and while the aircraft was being lifted today, the crane bars got bent and it collapsed at around 7.15 am," said K Kiran, a police officer at the scene.