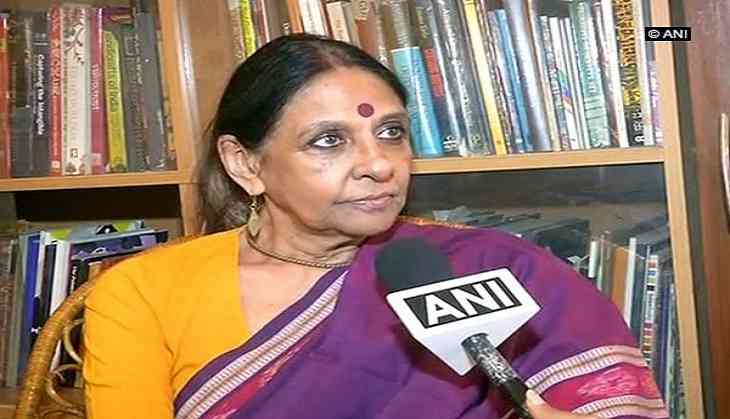 Former Samata Party leader Jaya Jaitly on 27 October claimed that arms middleman Christian Michel, who has been named in the CBI charge sheet in the AgustaWestland chopper scam, used the cover of a journalist to contact then defence minister George Fernandes.
"Christian Michel used the cover of a journalist to contact then defence minister George Fernandes. He told me that was a cover, when I met him. On my asking why he needs a cover, he said that he published this magazine. He then started telling me how much he gained the confidence of very important people in the government over the years and gave as an example that he used to report to Narasimha Rao on Sonia Gandhi's visits abroad like if she had a meeting in London, whom would she meet, where will she stay," Jaitly told ANI.
"I wrote about this in my memoir because I felt it was important in the present context of this AgustaWestland thing still in the air. This incident happened when George Fernandes was the defence minister and probably everybody thought that this minister was as purchasable as others used to be," she added, referring to her autobiography, 'Life among the Scorpions, Memoirs of a Woman in Indian Politics', slated for release on November 1.
She also said that Christian Michel had contacted George Fernandes and claimed that he would help India lobby with the United States.
"He had come and contacted George Saab under a false pretext, because he claimed that he would help India in lobbying U.S. senators and the Congressmen to make people see India in a good light, in the context of the Pokhran test. Because everyone was upset with India at that time, as to why we were showing our strength and nuclear capabilities," Jaitly added.
"He said that every party needs money and your party also needs money. I was a bit shocked. I replied that I don't want any money and that I don't do this sort of thing, and that I would rather beg, on the streets. I walked off immediately. He called me numerous times, and he said that 'we must meet' and I kept refusing," she continued.
Jaitly further said that after six-seven times, "he stopped calling. After a few years the Tehelka sting happened, and amidst so much chaos, I, one day, received a fax from him saying I am so sorry this happened to you, I had warned you in the beginning. He probably meant that 'had you dealt with me, and then it wouldn't have happened.'"
"There could be a possibility that certain people wanted to remove George saab, me or the NDA Government from the scene as we wouldn't have done anything like that. And therefore, he felt that they, in a way, didn't remove the NDA Government, but they got me and George saab out of action," she concluded.
Arms middleman Christian Michel made news after his name surfaced in the AgustaWestland chopper scam during the United Progressive Alliance (UPA) regime, and was around when former prime minister Atal Bihari Vajpayee government was in office.
Michel is considered to be the most important person to link the bribery to politicians and bureaucrats. An Interpol red corner notice has already been issued against him.
Michel reportedly visited India around 100 times since 1993 and had links in government including the defence ministry and political circles.
Michel played a crucial role in eliminating M/s Sikorsky from the competition and got the contract for supply of VIP choppers.
-ANI