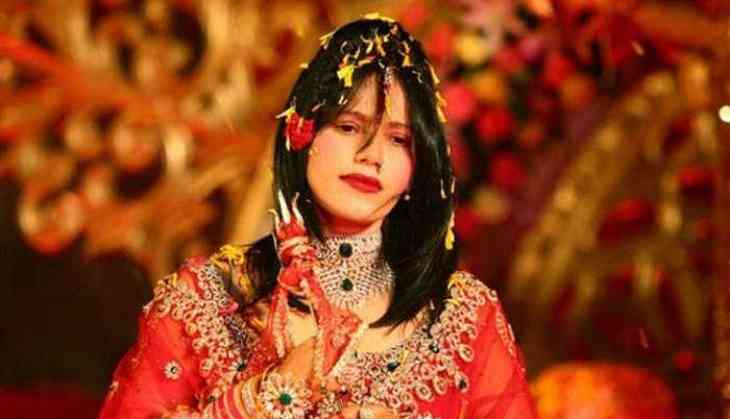 Based on a plea filed by former Vishwa Hindu Parishad (VHP) member Surender Mittal, Punjab and Haryana high court directs Punjab police to file an FIR against self-styled godwoman Sukhwinder Kaur alias Radhe Maa.
This latest development came days after the conviction of the sect's chief Gurmeet Ram Rahim Singh in rape cases.
Ram Rahim was later sentenced to 20 years in prison by the special CBI court.
Mittal, a resident of Punjab's Phagwara has approached the court saying that Radhe Maa had been constantly threatening him not to speak against her.
In 2016, Mittal released an audio clip that was enough to expose the dark side of the self-proclaimed god-woman.
Earlier, on April 28, The Bombay High Court has asked police to record the statement of a city resident who had alleged that Radhe Maa had instigated her in-laws to harass her for dowry.
Justice Sadhana Jadhav gave this direction to the Borivali police here while recently hearing an application filed by Niki Gupta pleading that she may be allowed to assist the police in conducting further probe on the basis of her statement.
The high court asked the Borivali police to record Gupta's statement and, if necessary, take further action as per law.
The complainant's case is that police had dropped the name of Radhe Maa from the list of accused on the ground that there was no evidence against her, and she (Gupta) was not informed about it.
Gupta pleaded that police should record her statement and conduct further investigation.
"If evidence is found then action may be taken against Radhe Maa," the complainant prayed.
Gupta said the police did not inform her about dropping the charges against Radhe Maa and also did not file a report on the issue before a magistrate. Hence, she did not get a chance to assist police in the investigation.
The high court was of the view that the complainant has a right to seek further investigation if he or she is not satisfied with the probe.