Raza Naqvi
| Updated on: 10 February 2017, 1:47 IST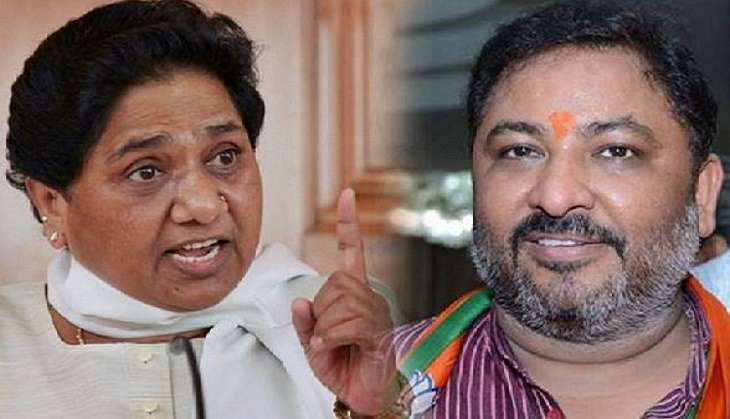 Political leaders from Uttar Pradesh often make headlines for their sexist, inappropriate comments against women. BJP leader Dayashankar Singh sparked a row when he compared Bahujan Samaj Party chief Mayawati to a 'prostitute'.
Singh has been suspended from the party for his comments. However, it appears as though the episode has not taught him much. The expelled BJP leader was reportedly caught on camera, calling Mayawati a "dog" who is running after money. Singh has denied the allegation.
Also read:Expelled BJP leader Dayashankar Singh arrested in Bihar for 'sex worker' comment on Mayawati
Is Congress taking political mileage or is it really concerned?
The Congress on 5 September launched a blistering attack on the BJP over Singh's comment. The party alleged that Singh's comment was telling of the BJP's mindset towards a Dalit woman.
Demanding severe action against Singh, All India Mahila Congress president Shobha Oza said that this is not the first time that the expelled BJP leader had used such derogatory language to refer to the former CM.
While Oza's comments are commendable, the Congress may do good to remember that the party took no action when senior party leader Rita Bahuguna Joshi had asked how much Mayawati would receive as a compensation for rape. She made the comment after Mayawati announced a compensation of Rs 25,000 for a victim of rape.
Also read:
EX-BJP leader Dayashankar released from Mau jail
Mayawati has been a favourite target of political parties
One year after the SP government came to power, party leader Om Prakash Singh called Mayawati "an ugly-faced marauder."
In 2014, SP chief Mulayam Singh Yadav had said: "Unko kya kahen yeh samajh mein nahi aata. Shrimati kahen, kunwari beti ya behenji kahen (I don't understand how one should address her, as Mrs, Ms or sister).
In 1995, when Mayawati had accused Mulayam's men of attempting to rape her, the SP chief had said: "Is she so pretty that anyone would want to rape her?"
Also read:
Here's why reviving the Congress in UP is an uphill task for Prashant Kishor
Other Indian female politicians deal with sexism everyday
Last year, BJP's Giriraj Singh had sparked a row when he said that Sonia Gandhi's 'white skin' was the reason that she secured the top job in Congress.
Smriti Irani has been a regular target of derogatory comments. After she was moved from the HRD ministry to the textile ministry, Janta Dal (United) leader Anwar Ali said: "Good that she is a textile minister; it will help in covering her body". Assam Congress leader Nilamoni Sen Deka also drew ire when he said that Irani was the illegitimate wife of Prime Minister Narendra Modi.
Bengal Chief Minister Mamata Banerjee has also had to battle sexism. Reacting to her 'Maa-Mati-Manush' slogan, CPI(M) leader Subhas Chakraborty had said: "She is an infertile woman; what does she know about Maa?" Even Anil Biswas of the CPI(M) had used the phrase "Jomero Aruchi" for Mamata which means even the devil won't touch her.
Women politicians from across the country are often subjected to the crass misogyny. While no particular party can be blamed for this scenario, political leaders across the board need to learn to stop stooping to such lows so often.

Also read:This is why '27 saal UP Behaal' yatra failed to do any good for Congress in Kanpur