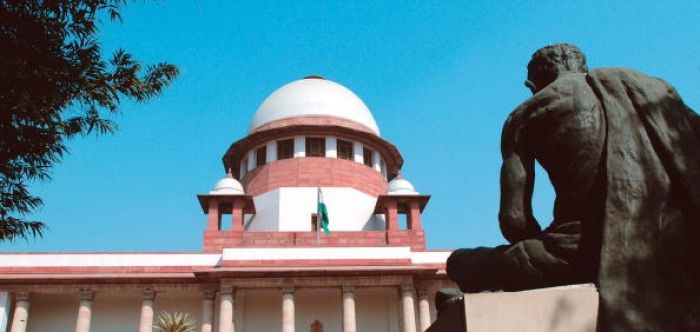 The Delhi Police has received an anonymous email threatening that the Supreme Court would be attacked with bombs, following the email security has been beefed up in the apex court complex.
Earlier on 5 August, Supreme Court judge Dipak Misra, who was a part of the bench that had refused to stay the execution of 1993 Mumbai blast convict Yakub Memon received a threatening letter at his residence.
Justice Misra had received an anonymous letter which was thrown into the backyard of his official residence over a wall which is not covered by the CCTV cameras. In the letter it was stated that he would be killed despite his security cover.
The identity of the person who received the email is being withheld for security reasons and the home ministry and intelligence agencies have been informed about the email.
Following the security threat, the apex court has barred the entry of law interns in court rooms and Litigants will not to be issued passes for consultation purposes.