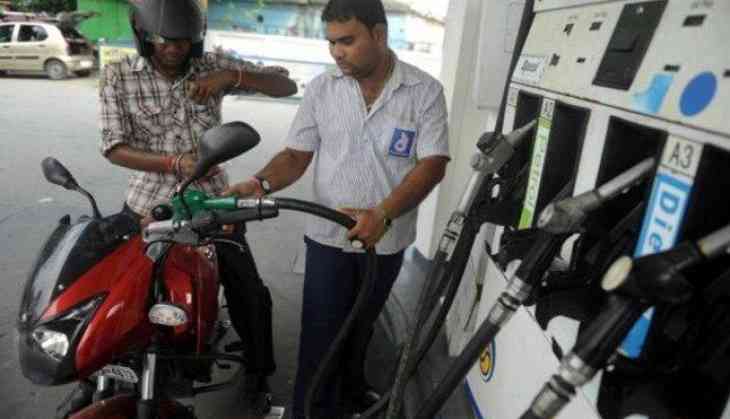 A row over the petrol and diesel price was triggered after Indian Oil announced 60 paise per litre fall in the petrol prices and revised it to 1 paisa per litre. The ruling leftist government in Kerala made a move slamming the Centre ruling BJP government will cut petrol and diesel prices by Re1. This will be applicable from June 1 to spiralling retail prices of the petroleum products of the Bharatiya Janata Party (BJP)-led Narendra Modi rule in the centre.
The state will pass a part of its additional tax levied on petrol and diesel at the cost of losing an annual revenue of Rs509 crore, said chief minister Pinarayi Vijayan in a televised press meet.
"We are not financially that well. But we want to send a signal," Vijayan said, in Malayalam.
"The central govt is not reducing despite multiple requests. People are asking what state govt can do. So we are sending a signal to the centre government to reduce the price. We are doing it, you should also do it. People are in a crisis," he added.
Isaac was quick to show it as a gift to the people from the government which is celebrating its second anniversary in power. "Another second-anniversary gift to the people: The sales tax on petrol reduced by 1.69% and diesel by 1.75% in Kerala. The retail prices to decline by 1 Rupee. State govt to forgo revenue of RS500 crore annually. Now will PM Modi be willing to roll back his tax hike?" he tweeted.
However, Vijayan's attempt to rally political support risking the economy has invited criticism from some corners. "Kerala govt's plan to cut state tax to reduce oil price is neither economically sound nor politically wise. The minuscule cut will soon get eaten up when oil cos drive prices up. People know who are real culprits. Why play with fragile state finances w/o any political dividend?" tweeted writer and former civil servant N.S. Madhavan.
Also read: Husband calls wife 'kali kaluti,' get divorced for mental and physical cruelty by Punjab and Haryana High Court