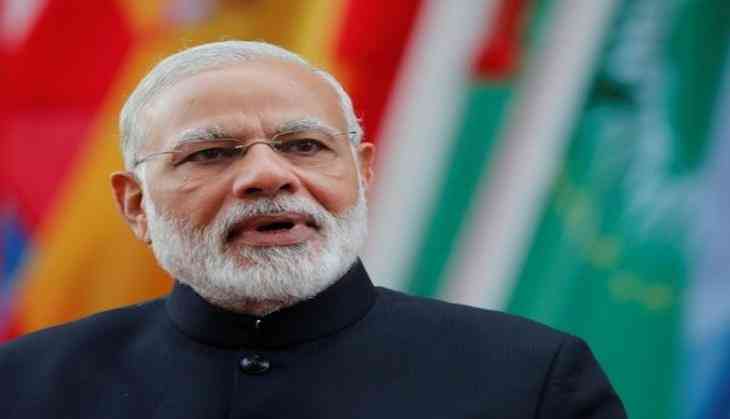 After Gujarat, PM Modi to review Assam flood situation
Prime Minister Narendra Modi will visit Assam on August 1 to review the flood situation in the state.
Prime Minister Modi would discuss all the aspects related to floods with the Chief Minister Sarbananda Sonowal and senior officials during his visit. The flood has so far claimed more than 70 lives in the state so far.
The Centre has already announced an exgratia of Rs. two lakhs for the next of kin of the deceased and Rs 50, 0000 to those seriously injured in the floods.
The floods in the region have badly affected over 30 lakh people in 29 districts of Assam this year.
Earlier on Tuesday, Prime Minister Modi undertook an aerial survey of flood-affected areas in Gujarat and announced exgratia of Rs. 2 lakh to the next kin of those killed in Gujarat floods, and Rs. 50,000 to those injured.
He said more than Rs. 500 crore would be provided by the Centre to the State Disaster Management to provide relief at this time of emergency.
The Prime Minister assured that officers from the Government of India will provide all the assistance in short-term and long-term measures to the people in the region.
"Even if we expect more rainfall, relief work will be further intensified. The ministries of the Urban and Rural development of the Indian Government will also take the stock of the situation and will provide the necessary assistance to people," he said.
He further said that the Center will provide all sort of the relief to people of Gujarat, whether it is agricultural relief, infrastructural relief or others.
-ANI