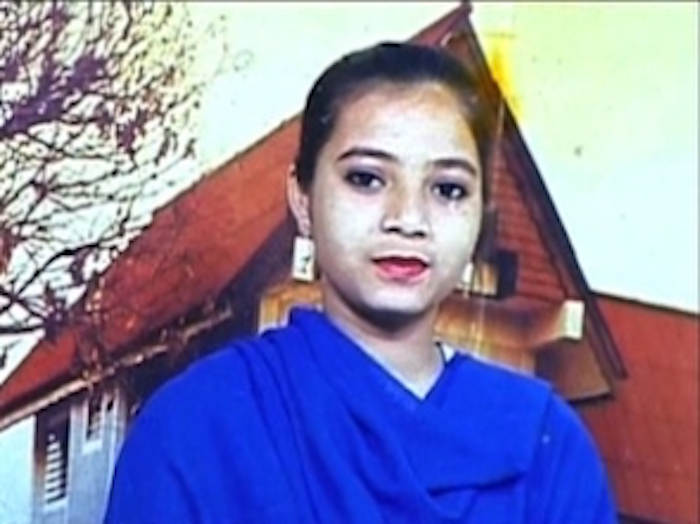 Union Parliamentary Affairs Minister Venkaiah Naidu on Friday asked the Congress to come clean on the assertion made by former home secretary GK Pillai that there was 'political interference' in the Ishrat Jahan case.
Naidu, who was reacting to Pillai's assertion that a decision to omit 19-year-old Mumbai resident Ishrat Jahan's possible links with the Lashkar-e-Taiba (LeT) in a Home Ministry affidavit was taken at the political level, appreciated the former Union Home Secretary for coming out in the open and making a bold statement.
"The Congress now needs to come clean on two important issues that are agitating the nation. First of all, what is their stand on Ishrat Jahan. And second, the execution of Afzal Guru, the traitor, who was responsible for the attack on the Parliament," Naidu told ANI.
"The former home secretary made it very clear that the earlier affidavit concerning Ishrat Jahan said something and it was changed at a political level. Who was responsible for that change, under whose influence was the affidavit changed about Lashkar-e-Taiba's connection with Ishrat Jahan?" he added.
Environment Minister Prakash Javadekar said that Congress president Sonia Gandhi and vice president Rahul Gandhi should apologise for hiding facts.
Pillai served under the then home minister P Chidambaram in 2009 when the government filed two affidavits in the Ishrat Jahan encounter case.
"What really happened was that in one of the affidavits there was a mention of LeT operatives, but in the other one, that aspect was deleted. I really wouldn't know because that was not done at my level, it was done at a political level. You have to ask at the political level and not me," Pillai said in an interview when asked about the contradictory affidavits filed in court on the Ishat Jahan case.
Ishrat Jahan, who was a resident of Mumbra near Mumbai, was shot dead along with three men on June 15, 2004, by the Gujarat police in an encounter.
Earlier on Thursday, the BJP had said that Chidambaram's questioning the extent of Afzal Guru's role in the 2001 Parliament attack would primarily encourage terrorists to get more active, and therefore, will have a very negative effect on Kashmir.
Chidambaram earlier told a leading English daily that he felt it was possible to hold an 'honest opinion' that the case was 'perhaps not correctly decided' and that there were 'grave doubts about the extent of his involvement' in the 2001 Parliament attack.
"I think it is possible to hold an honest opinion that the Afzal Guru case was perhaps not correctly decided," said Chidambaram, who was the country's Home Minister from 2008 to 2012, before being shifted to the Finance Ministry.
(ANI)