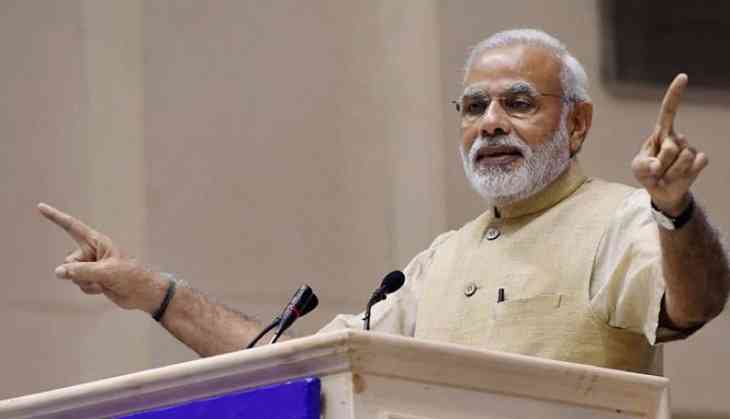 Amidst the outrages over the mob lynching that killed a man on suspicion of cow smugglings for slaughtering in Rajasthan's Alwar, BJP lawmaker made a controversial comment over it on Saturday, linking it to Prime Minister Narendra Modi's popularity, elections and other several incidents of mob lynching.
Earlier, on Friday night, Akbar Khan was killed by a mob in Rajasthan's Alwar district over cow smuggling in the state. He was killed where a dairy owner, Pehlu Khan was murdered by a mob that accused him of smuggling cows for slaughter. Akbar Khan, 28, and his friend Aslam faced the same accusation on Friday night when they were walking home in Haryana's Mewat with the two cows and were attacked by a mob, killing Akbar. While Akbar Khan's friend managed to escape.
Reacting to the incident, Union Minister of State of Finance, and Bikaner MP, Arjun Ram Meghwal called it part of a "conspiracy", the result of "rising popularity of PM Modi" and "a reaction to the impact of his schemes".
"This is a state issue. We have issued an advisory and will stop it and the PM himself has spoken on it. But this is not a single incident. Jaise jaise Modiji popular hote jayenge, aisi aisi kuchch ghatnayen is desh mein aatin rahengi. Jaise Bihar ka chunav hua, award wapsi hua. UP ka chunav aayega, mob lynching aayega. 2019 ka chunav aa raha hai phir kuchch aayega, kabhi intolerance. Modiji ne jo yojnayen deen aur uska asar dharatal par dikh raha hai, uska ek reaction hai," he said.
"Mob lynching should not take place. We condemn it. But this is not the only incident. You will have to go back into history, why does this happen. We need to stop that. Give us some suggestions for this," he added.
"What happened to the Sikhs in 1984, it was the biggest incident of mob lynching in this country," he said, repeating a remark that had been first made by Home Minister Rajnath Singh to attack his critics.
The Congress responded sharply to the mob killing. "Killing of people on "suspicion" is sadly becoming a norm in BJP-ruled states," Sachin Pilot, the Rajasthan Congress chief said.
Also read: Three terrorists who murdered Jammu and Kashmir Policeman shot dead in Kulgam district, encounter underway