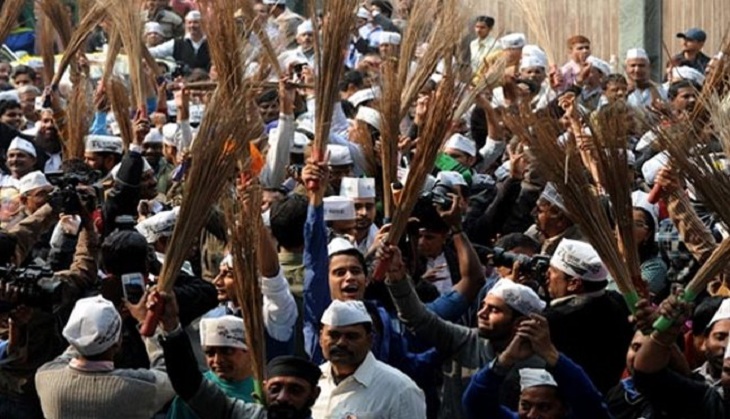 A group of Aam Aadmi Party (AAP) leaders will meet Delhi University's Central Public Information Officer (CPIO), on Tuesday, 10 May, to inspect and verify the Bharatiya Janata Party's (BJP) claim about PM Narendra Modi's BA degree.
The party also asked BJP president Amit Shah and Union Finance minister Arun Jaitley to join them for the verification. Shah and Jaitley, on Monday, had presented copies of PM Modi's degree and mark sheet during a press conference.
"We'll go to Delhi University and meet the CPIO today at 11AM to inspect documents related to PM Narendra Modi's BA degree. We have also requested Amit Shah and Arun Jaitley to join us," AAP Delhi secretary, Dilip Pandey, told Firstpost.
"It's not about whether the PM should be a graduate or post graduate - we never raised this issue and neither is it important that the PM must be a graduate or post graduate. Our contention is that a person at the post of Prime Minister shouldn't make false claims related to his educational qualifications by producing fake certificates. He shouldn't tell lies to the nation. It's a criminal breach of trust," he told Firstpost.
Earlier, the Central Information Commission (CIC) had asked both Delhi University (DU) and Gujarat University to search and provide information on degrees earned by the PM, to which the Gujarat University sought legal opinion on whether they were bound to comply by the CIC's order.