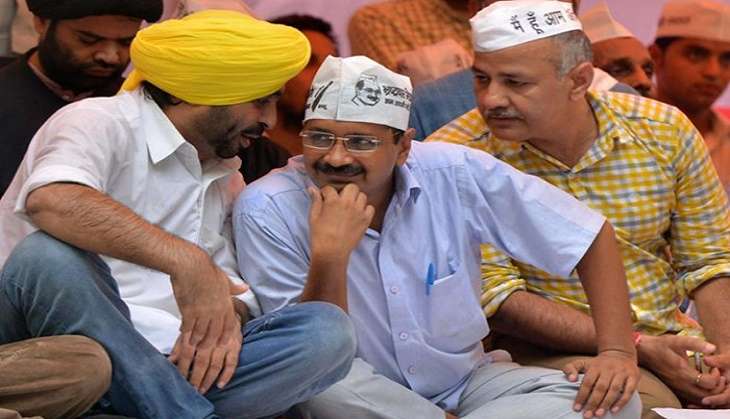 Taking a strong exception to Bhagwant Mann's video which reveals the Parliament premises and internal security positions, the Bharatiya Janata Party (BJP) has said the Aam Aadmi Party (AAP) has become a shelter for comedians and the party doesn't have an ideology.
BJP leader Tarun Chugh said the way the AAP MP has leaked the security of the Lok Sabha and the manner in which he has shared the video on social media is a deception to the nation's security.
"Bhagwant Mann calls it a matter of pride and says he will show it again. I think the AAP has become a shelter of comedians, which doesn't have an ideology. Its aim is to create sensation. These kinds of people are threat to the nation's unity," he added.
Dubbing the act as unfortunate, the BJP leader demanded strict action against Mann.
"I think Bhagwant Mann has even now not come out of the character of a person who cracks jokes. This is Lok Sabha, not a madaari's stage. Even earlier, the Parliament has tolerated a big attack. Many of our sons had died in the attack. Bhagwant Mann today insulted those sons," he added.
Resonating similar sentiments, Minister of State for Minority Affairs Mukhtar Abbas Naqvi said no one should play with the Parliament's security, specially when it has already suffered a terror attack.
"Uploading the video of the interiors of Parliament, which is prohibited, is not right. The Parliamentary Secretariat will look into the matter," he added.
Mann, who stoked a controversy yesterday after uploading a video showing security spots of Parliament, strongly defended his actions.
However, the Lok Sabha Speaker Sumitra Mahajan has taken cognizance of the video and it is being investigated.
The Speaker will seek a report from Parliament security on the matter and Mann will be summoned if required.
-ANI