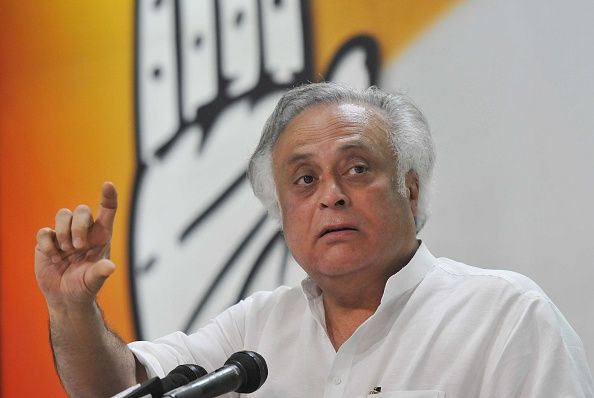 Former rural development minister Jairam Ramesh opened the Opposition's charge against Finance Minister Arun Jaitley over the amended Aadhaar Bill which was introduced in the Upper House on Wednesday.
Ramesh accused Jaitley of deliberately misleading the Parliament and questioned the government's right to push the bill as a money bill. The Rajya Sabha member gave a rather compelling speech where he raised Congress's concerns about the soundness of the upgraded Adhaar Bill.
Here are the top quotes made by Jairam Ramesh in his address today:
1. Aadhaar should not determine who is eligible. It is only a proof of identification. How can it determine your eligibility for subsidy? It should only prove your identity for getting the benefits of subsidy.
2. Aadhar should be made optional, not mandatory. Those who opt for subsidies should enroll for Aadhaar. I don't need subsidy and I don't have an Aadhaar.
3. I don't have an Aadhaar number. I don't need one.
4. This government should get a Bharat Ratna for marketing.
5. The Indian Telegraph Act similarly used the terms 'public safety and public emergency'. This government has replaced the term with 'national security'. The government should come out clear and explain the meaning of the term national security.
6. Whatever data the UID wants to collect should be specifically mentioned in the bill. If any new kind of data is required by them, it should be validated by the Parliament.
7. Had the government not made it a money bill, we could have referred it to a select committee. I appeal to the Leader of House to once again reconsider our plea and re-introduce the bill.
8. This government should realise that those opposing Aadhaar are not anti-nationals.
9. We, as members of Opposition, only fulfill the duty bestowed upon us. This debate is not of worth; this bill will be returned to the Lok Sabha and will anyway be passed there.
10. Every individual must have the option to opt out of Aadhaar.
Watch the full speech here: