Namit Hans
| Updated on: 14 February 2017, 2:09 IST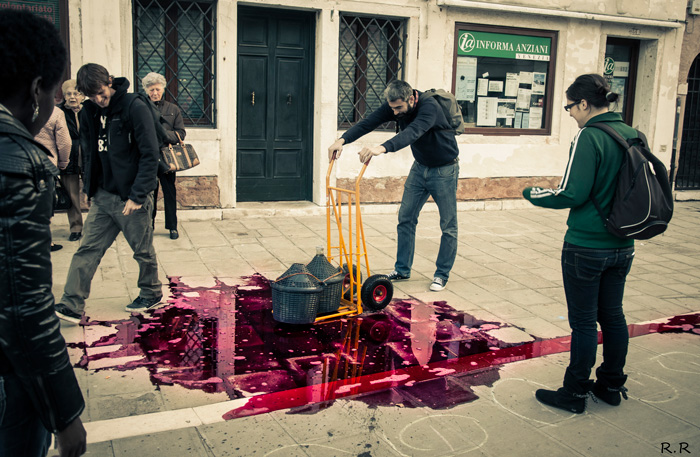 The year 2015 saw everything from terror attacks to natural disasters to technological innovations. While the year was peppered with some heartwarming stories of compassion, there were also some extremely bizarre incidents of crime. While the barbarity of some of these crimes made us flinch, some are just too strange to be true. Take a look:
1) Man beaten to death over a song
In December, a man named Sachin was beaten to death by four others in a Saharnpur wedding over the choice of song.
Sachin wanted the DJ to continue playing a song, but another guest, Manoj, wanted to change the music. The two got into an argument.
Manoj and three of his friends then beat Sachin to death. Read the full story here.
2) Man runs down people for not being allowed to pee in public
A truck driver in Chandigarh was stopped from peeing at a public place by some pavement dwellers in August. They allegedly pushed him aside, claiming he was about to soil the place where they cooked their food.
The man left the spot but returned later that night in an inebriated state. He then proceeded to drive his truck over eight people, killing five.
Read the full story here.
3) Man eats wife's nose
In September, a couple in Dezhou, China had a fight after the woman refused to answer her estranged husband's phonecalls. Furious, the man stormed into her workplace and attacked her.
He bit off her nose in the attack and chewed it up. According to doctors, the woman's entire nose including nasal spectum, and tip, were eaten.
Read the full story here.
4) Man walks with wife's severed head on streets
On 9 October, 60-year-old Ram Chaval beheaded his wife. Later, he walked on the streets of Pune streets holding her severed head and an axe. Videos and photos of the sight went viral on social media.
He was immediately arrested by the police and taken into custody.
Read the full story here.
5) Haryana man mortgages wife, later kills the lender
A man named Mohammad Golam was murdered in November this year. Investigation into the case revealed some startling facts. The accused, Sabir Ali, took a loan of Rs 30,000 from Golam, after offering up his wife Salma as collateral.
However, Golam refused to release Salma after the money was repaid. The couple then conspired to get rid of Golam. They were arrested soon after.
Read the full story here.
6) Woman set ablaze for not cooking mutton
In November, a woman named Shabnam was set ablaze by her husband after she refused to cook mutton.
The woman was rushed to the hospital after her seven-year-old daughter raised the alarm and informed their neighbours about the incident. She succumbed to her injuries within a few hours of being admitted to the hospital.
Read the full story here.