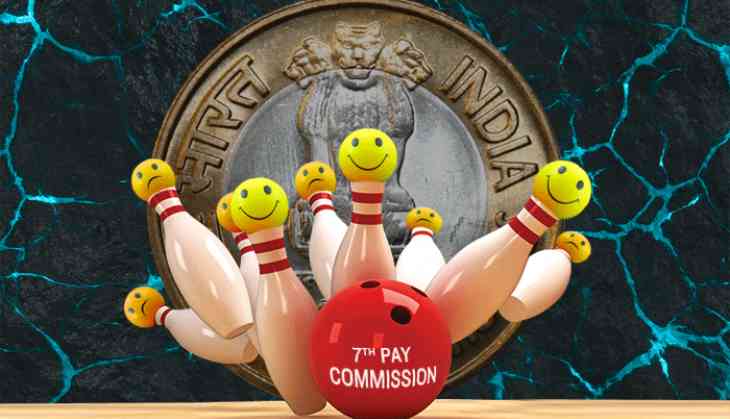 Finally, after a long wait, it is good news for almost 50 lakh central government employees as their demands of hike in the basic pay can be fulfilled by the Narendra Modi government in the forthcoming days. As per experts believes that as the 2019 Lok Sabha Elections are around the corner Narendra Modi-led Centre would be forced to fulfil the demands of 50 lakh employees.
Well, earlier central government employees hopes were shunted after Minister of State for Finance P. Radhakrishnan in Lok Sabha had said that the government has no further plans to increase the minimum salary beyond the seventh pay commission recommendations. However, the employees were reportedly demanding to hike the minimum basic pay to Rs 26,000 instead of Rs 18,000.
But, the Quarterly economic growth numbers have raised hope of the government employees for a hike in basic pay would be fulfilled.
Reports claim that PM Narendra Modi might announce the hike in minimum pay and fitment factor beyond the recommendations of the 7th Pay Commission from Red Fort on August 15 in his Independence Day speech. Currently, the Central government employees are getting basic pay according to the fitment formula of 2.57 of the basic pay.
Union HRD minister Prakash Javadekar earlier confirmed that a total of 23 lakh retired employees of central, and state universities and government-aided colleges along with the non-teaching staff are eligible to get a hike of up to Rs 18,000 in their pensions under 7th CPC.
According to reports, the decision by the Centre will benefit over 25,000 pensioners of Central University and UGC-recognised Deemed Universities.
"The @narendramodi govt has revised pension of retired faculty & other non-teaching staff in Central Universities and Colleges as per the recommendations of the 7th Central Pay Commission." He further added, "Around 25000 present pensioners will benefit in Central Universities and #UGC maintained #Deemed to be #Universities to the tune of Rs. 6000 to Rs.18000," the HRD minister had tweeted.
Also read: Real life 'Udta Punjab': Punjab AAP leader son found dead in Amritsar, cops says found syringes at spot; suspects drug overdose