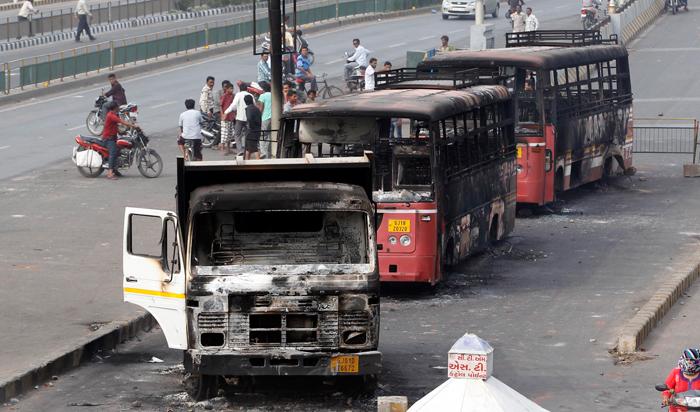 It was after the intervention of the armed forces in Gujarat that the violence, triggered by a snowballing movement for reservations for the Patel community, was brought under control in 72 hours. But the time taken by the Army to restore the peace and co-operation lent by the state government for the same is now being compared to the situation during the 2002 Gujarat riots.
Crucial questions arise after this episode-
Q1) 72 hours is the same time period the Gujarat government claims it took to deploy the Army in the state in 2002, after riots broke out following the killing of 58 passengers in the Sabarmati Express fire at Godhra on 27 February. So why did such an effort to restore order failed during the riots?
Q2) It's being said that the State government offered active support to the army, which led to the early truce in the Patidar community protests. So was this political assistance missing at the time of the 2002 riots?
Q3) Coming mostly from other states or from the cantonment areas on the outskirts of cities, the Army and RAF platoons need to be guided to specific trouble spots for effective deterrence. So was the Army not guided or was it misguided during the riots in 2002?