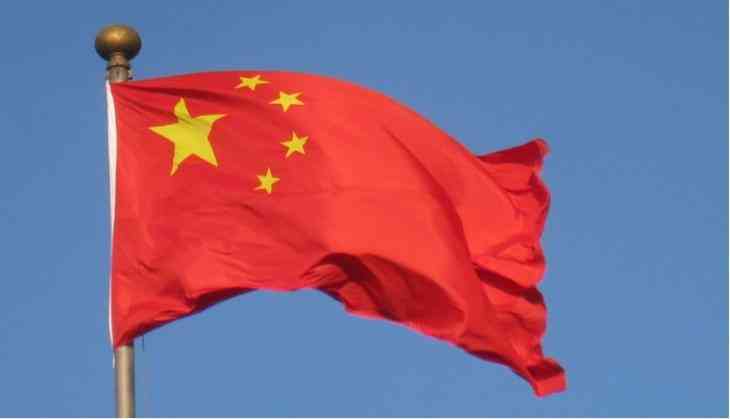 China said 12 March that its politically significant anti-graft drive gained a "crushing momentum" last year as 63,000 officials were punished with the number of prosecutions increasing by one third from 2015.
China is in the middle of a sweeping campaign against corruption which targets both high-ranking "tigers" and lowly "flies".
Last year, the central authorities announced that the campaign had "gained crushing momentum", a report of China's Supreme People's Court (SPC) presented to the annual session of the National People's
Congress
(NPC) said.
China's court system concluded 45,000 graft cases in 2016, implicating 63,000 people, the report presented by Chief Justice Zhou Qiang said.
The defendants included 35 former officials at the provincial and ministerial level or above, and 240 at the prefectural level, he said.
Officials say that the number of prosecutions increased by one third compared to 2015.
Last year, state-run Global Times reported that over 1.01 million officials have been punished since anti-corruption campaign initiated by President Xi Jinping in 2013 in a bid to restore public confidence in the Communist Party of China's (CPC) rule and avert a Soviet Union-style collapse of the party's control over the country.
The campaign netted top political figures like Zhou Yongkong, the former national security chief under the previous regime headed by Hu Jintao, besides some of the high- ranking military figures.
Over 40 high-ranking military officials have been prosecuted in the country's biggest anti-graft drive, which also drew criticism that Xi made use of it to weed out his rivals in the party.
Xi and Premier Li Keqiang, along with other top leaders, were present when the Supreme Court's work report was presented today.
The Procurator-General Cao Jianming in his report to the NPC said procurators had investigated 47,650 people for their suspected involvement in duty-related crimes last year.
Procurators also investigated 17,410 lower level officials suspected of corruption in land expropriation and demolition, social security, management of agriculture-related funds and other issues concerning the people's well-being, Cao said.
The crackdown also covered dissidents and "illegal" religious leaders.
Last year, Chinese courts also convicted a number of people on charges of subverting state power, including Zhou Shifeng, a lawyer who formerly managed the Fengrui Law Firm in Beijing, and Hu Shigen, an illegal church leader. .
Zhou was sentenced to seven years in prison, and Hu seven years and a half, by a court in Tianjin Municipality, official media reported.

About China's campaign on capturing fugitives abroad and recovering their ill-gotten assets, Cao said 164 suspects, including 27 listed in an Interpol red notice, have been repatriated or persuaded to return to China from 37 countries and regions since 2014.

Cao pledged to severely punish infiltrating, subversive and sabotage activities by hostile forces, violent and terrorist crimes, ethnic separatist activities and religious extremist activities, to "safeguard security, protect stability and promote harmony".

Mafia-like gangs, guns, explosives, drug making and trafficking, women and children trafficking, as well as crimes undermining national defence and military interests will also face harsh penalties, Cao said.

In his report, Zhou said the Supreme Court will help to maintain social stability and boost economic growth.

"(We will) resolutely protect the nation's political security, in particular the security of the state power and the political system," Zhou said.

Zhou promised to keep a firm hand on crimes undermining national security and on violent and terrorist crimes in accordance with the law.

Courts will strike hard on severe criminal offences such as murder and robbery, and hand out due sentences for those involved in telecom and Internet fraud, in order to maintain social stability, Zhou said.
-PTI