Somi Das
| Updated on: 13 February 2017, 4:50 IST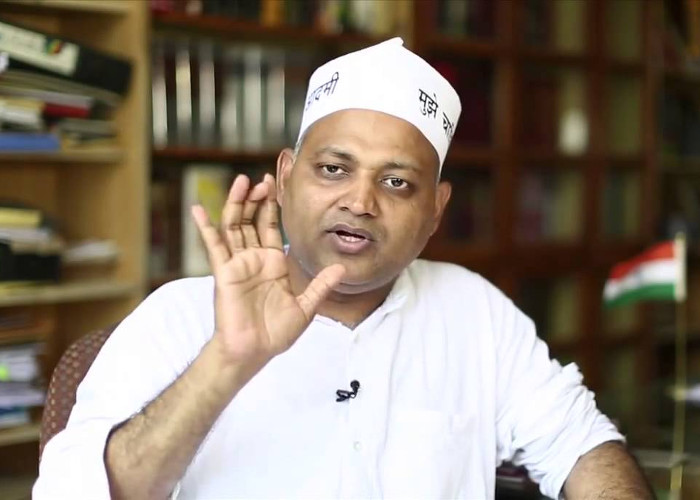 In his short career as a politician, Somnath Bharti has managed to court more controversies than many seasoned politicians have in their entire careers. So even as the threat of arrest looms large over the 41-year-old Aam Aadmi Party MLA, here are five controversies he has been embroiled in:
1. Mid-night stroll in Dwarka Police station: Immediately after the Delhi Police issued a warrant against him, Bharti, a lawyer by profession remained untraceable for a few days. Even his AAP comrades didn't know where he was.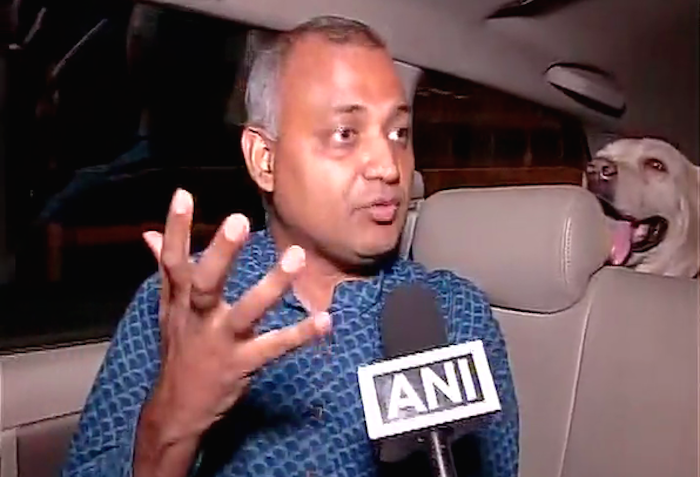 But Bharti being Bharti couldn't keep a low profile for long. Soon all channels tracked him down and he was seen giving soundbytes on national television while evading arrest. And as soon as the High Court granted him temporary relief, he made a dramatic entry in Dwarka police station, which is handling his case, with his dog Don, a co-accused in the case. Apparently, this act of his didn't go down well with the court and now his bail plea stands rejected.
2. Khirkee extension excesses: Just a week into his tenure as Law minister, Bharti became the lawbreaker. With an army of camera wielding media people, AAP party workers and policemen, he hustled in to Khirkee extension for a crackdown on an alleged sex and drug racket on the intervening night of January 15 and 16. Four African women - two Nigerians and two Ugandan - were allegedly mobbed by his supporters. Later, however, when the women underwent tests at AIIMs, no traces of drugs were found.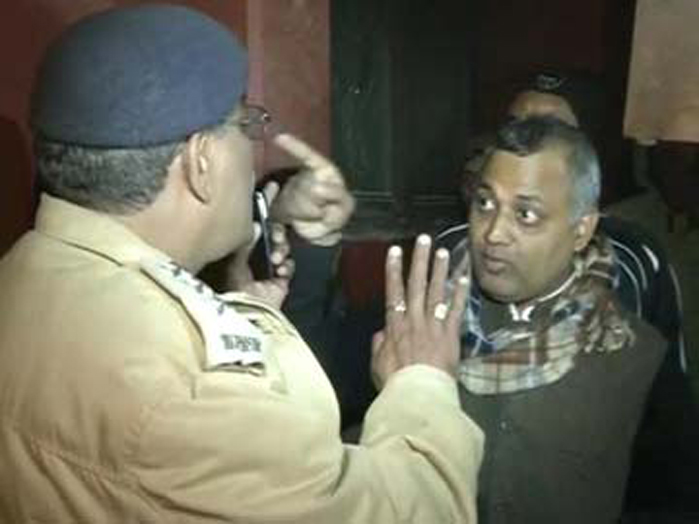 The women later alleged that Bharti's supporters forced them to give urine samples in public and even molested them. A Delhi court ordered the police to lodge an FIR against him.
3. Wanted to spit on Arun Jaitley and Harish Salve: Right after the Khrikee episode he said, "I want to spit on the faces of BJP leader Arun Jaitley and senior lawyer Harish Salve to tell them to mend their ways... I warn you, the public is going to hound you and beat you."
4. Of rape and beautiful women: Bharti made sure a special session on women's safety called by the Delhi Chief Minister was reduced to a joke with his comments on rape. Addressing the session, he said, "We should make Delhi so safe that even the most beautiful women will not hesitate to step out at night."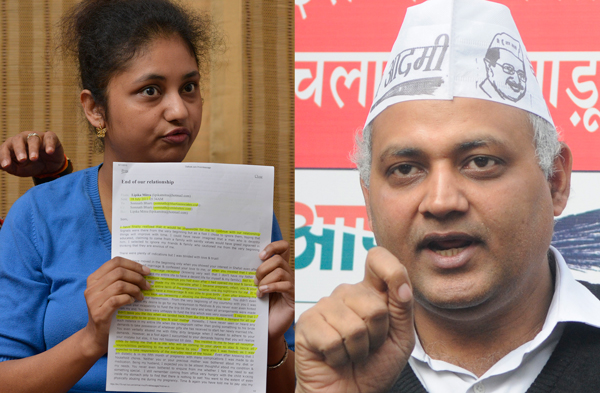 Later he clarified that by beautiful he meant women laden with jewellery. His wife, Lipika Misra, who has accused Bharti of domestic violence said that perhaps the reason she was not safe was her "average looks".
5. Not a clean record: Bharti was indicted by a CBI court for trying to influence a prosecution witness in a case in 2015. However, the AAP rejected the allegations as attempts to malign the party.