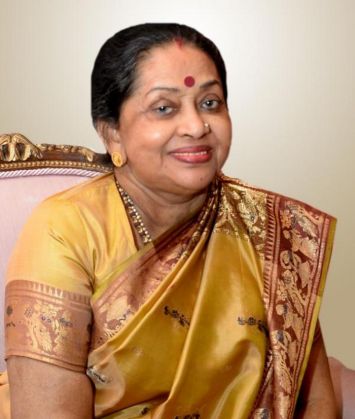 India's first lady Suvra Mukherjee who had been ailing for some time, passed away on 18 August at the Army research and referral hospital.
Here are 5 things you need to know about President Pranab Mukherjee's wife
1. She was born in Jessore (now in Bangladesh) in 1940. She had migrated to Kolkata in 1950 and seven years later she got married to Pranab Mukherjee.
2. She was an ardent fan of India's national poet Rabindranath Tagore. Interestingly, she too was an accomplished Rabindra Sangeet singer. She performed in the poet's dance-dramas for many years in different parts of India and in Europe, Asia and Africa.
3. Besides music, she was also a highly talented painter and had many group and solo exhibitions to her credit. She had started painting after being inspired from her mother and her works won critical acclaim.
4. She also authored two books 'Choker Aloey' based on her interaction with the then Prime Minister Indira Gandhi and 'Chena Achenai Chin' which was a travelogue based on her China visit.
5. Geetanjali Troupe was founded by her aiming to propagate the philosophy of Rabindranath Tagore.