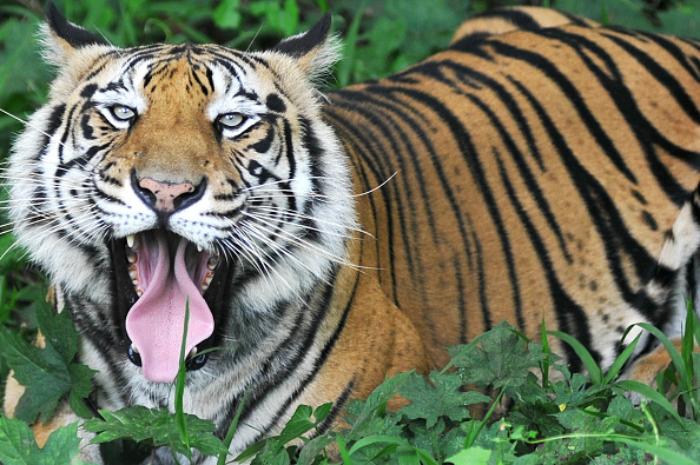 Neither union nor state governments seem able to check tiger deaths in India.
According to the National Tiger Conservation Authority, 41 of the magnificent creatures died from January until August 9 this year. The count was similar in the same period of 2014.
Causes of deaths
Apart from natural causes, the animals were shot by the authorities in man-animal conflicts. Snares and traps, even poisoning, are other reasons listed in the study.
State wise data
States that have reported the maximum number of tiger deaths include Karnataka, Madhya Pradesh, Maharashtra and Tamil Nadu.
Till August 9, 2014, Maharashtra reported three tiger deaths. Among these, one tiger was shot by sharp shooters of the Chandrapur police. The count of dead tigers in the state has already reached five in 2015.
According to the forest officials in the state, incidents of tiger poaching have declined in Maharashtra, largely due to an increase in the number of protection measures undertaken.
How have tigers died
Other reasons for tiger deaths in the last few years, include poaching, in-fighting, snares and traps, poisoning by villagers and shooting.
In January last year, a police official shot dead a tiger near Ooty, Tamil Nadu. The incident is still being investigated, says Tigernet, the official database of the National Tiger Conservation Authority, under the Ministry of Environment and Forests.
Last year, another cause of death was poaching by poisoning, using organophosphorous compounds. Other causes included cardio-respiratory failure and even retaliatory killing by electrocution near Dhamokar at Bandhavgarh Tiger Reserve, Madhya Pradesh.
Three seizures from poachers had already been reported by March this year, two from Pilibhit in Uttar Pradesh and one from Similipal in Odisha. The seizures from UP included tiger bones, flesh, and skin, according to Tigernet. According to media reports, most tiger deaths in the state have been due to intentional poisoning and electrocution by villagers.
Poachers lay traps for the animal to step into. These traps usually rupture the bones of the limb that gets caught. The poachers then take the animal down. They later sell the tiger skin and other parts in local and international illegal markets.