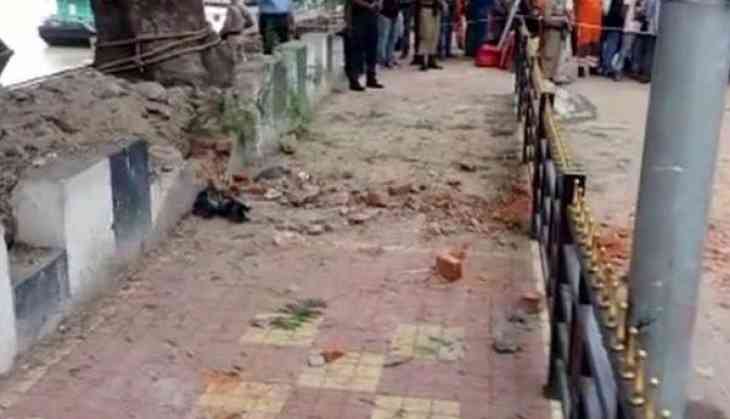 At least four people have been injured after an explosion went off near Shkleshwar Ghat in Guwahati on Saturday.
The blast damaged the boundary wall near Shukleshwar Ghat, causing injuries to four people in the vicinity. The nature of the explosion is not yet known.
The wounded were immediately taken to the MMC hospital for medical treatment.
Police have cordoned off the area and launched a probe in the matter.
"Around 11:45 am, an explosion occurred at the river front. Preliminary investigation rules out any sabotage activity. Bomb disposal squad is present at the spot, further investigation is underway," Joint Commissioner of Police Diganta Borah told ANI.
Further details are awaited.
-ANI