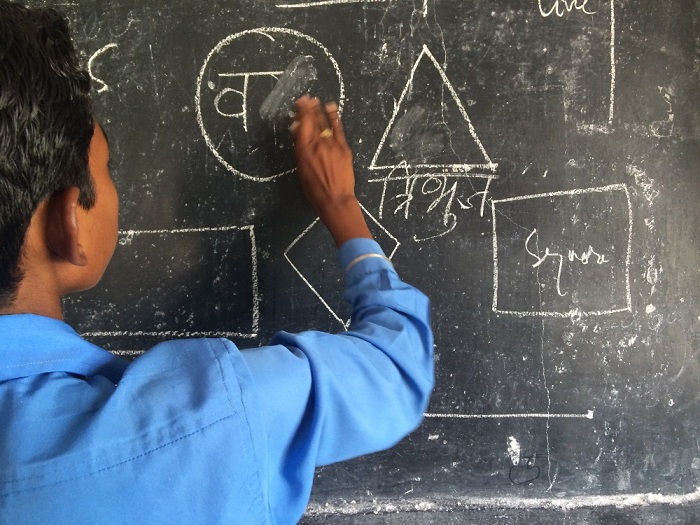 Students in Gujarat seeking admission to four educational institutions linked to BJP leader Dilip Sanghani will have to write 'Bharat mata ki jai' in their application forms.
Sanghani, who heads the Shree Patel Vidhyarthi Ashram Trust that runs the educational institutions, said: "The decision has been taken to instil nationalism in students at a young age at a time when we are witnessing anti-national sloganeering in campuses."
The 'Bharat mata ki jai' slogan is currently being used by Hindutva organisations like the RSS and the BJP as a tool to 'prove nationalism and patriotism', according to the Hindustan Times.
Yoga guru Ramdev on Sunday said that if it were not for the Constitution, he would behead those who refuse to chant the slogan.
The educational institutions in this matter, MV Patel Kanya Vidhyalay, TP Mehta and MT Gandhi Girls' High School, Patel Vidhyarthi Ashram, and DM Patel Physiotherapy College, together have 5,000 students.