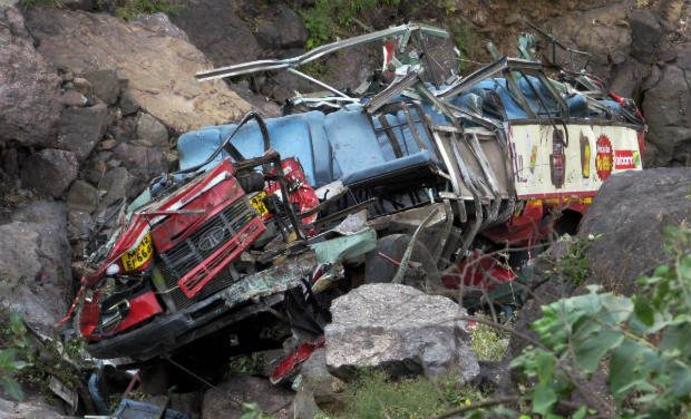 At least 30 people were feared killed when a bus travelling from Silchar to Guwahati in Assam fell into a 500-foot gorge in Meghalaya's East Jaintia Hills on Tuesday night.
Only nine travellers, three of whom were CRPF personnel, had been rescued by Wednesday afternoon, said additional superintendent of police Lethindra Sangma. Three of the injured were Central Reserve Police Force personnel.
"Night buses generally have 35-40 people, and the gorge is so deep and steep that the chances of survival of most of the passengers are slim," Sangma said. The gorge is prone to landslides and accidents, according to the Hindustan Times.
Rescue operations are slow because of overnight rain, said district officials. The rescue team is using ropes to slide down the gorge to the bus. Three of the rescuers have been injured, one seriously.
"We have not been able to ascertain the cause of the accident. Given the difficulty in reaching the spot where the bus has fallen, the death toll cannot be confirmed now," said district SP Spill Thamar.