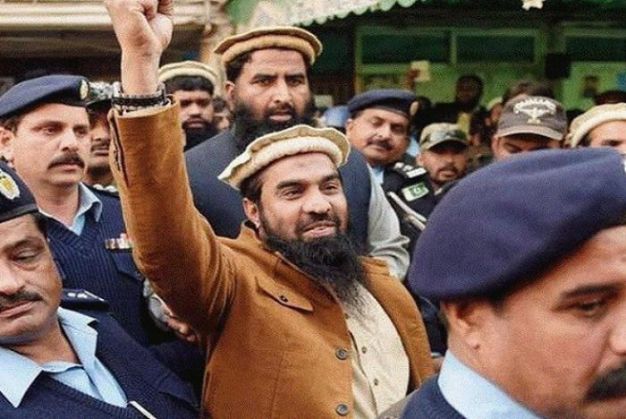 Lashkar-e-Taiba operations commander Zaki-ur Rehman Lakhvi - the alleged mastermind of the 2008 Mumbai attacks - and six others will be individually charged for the abetment to murder of each of the 166 people who died in the carnage, a Pakistani anti-terrorism court (ATC) ruled on Friday.
According to PTI, "The seven suspects will be charged individually for the abetment to murder of each victim of Mumbai attack case, however, the court does not permit the cross-examination of suspects on these charges," a senior court official said. The official told PTI that the court, however, did not allow cross examination of the suspects in this regard.
The prosecution had filed an application in the ATC Islamabad some two months ago requesting it to make amendment in the charges against the suspects in abetment to murder of each individual in the carnage.
"The seven consecutive hearings of the case were adjourned without any proceedings because the Pakistani government is still awaiting its counterpart's response about sending (Indian) witnesses to Pakistan for recording statements in the case," the court official said.
Meanwhile, the Mumbai attack case has faced inordinate delay as no proceedings were held for the previous seven consecutive hearings. The next hearing of the case is scheduled for 25 May.
Lakhvi was arrested months after the November 2008 terror attacks on Mumbai. The attack claimed the lives of 166 people, and injured over 300.
In 2015, Lakhvi was freed from a jail in Rawalpindi. The slow trial of Lakhvi and six others arrested for the attacks has been a recurrent point of tension between India and Pakistan.
Lakhvi is currently living in undisclosed location. The other six suspects - namely Abdul Wajid, Mazhar Iqbal, Hamad Amin Sadiq, Shahid Jameel Riaz, Jamil Ahmed and Younis Anjum - are in Adiala Jail, Rawalpindi.
--With inputs from agencies