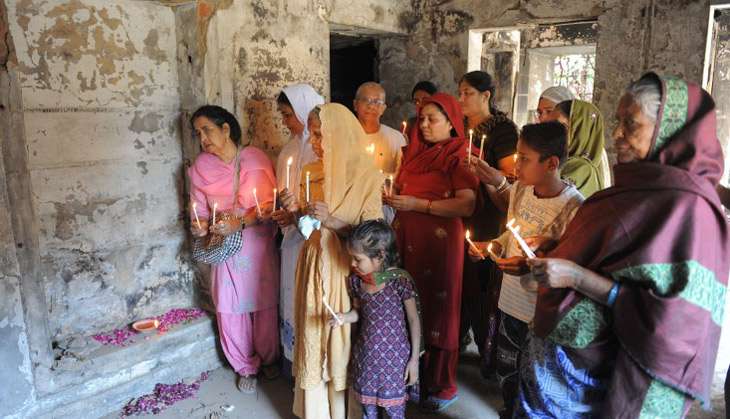 On 2 June, an Ahmedabad court pronounced its verdict and convicted 24 people in connection with the Gulberg Society riots - which claimed the lives of 69 people, including former Congress MP Ehsan Jafri. The court has charged 11 of the accused with murder under IPC section 302.
The court has convicted 24 and acquitted 36, including BJP corporator Bipin Patel. Quantum of punishment will be announced on 6 June.
Zakia Jafri, wife of Congress lawmaker Ehsaan Jafri who was killed in the massacre, has said that acquittal of 36 people is unfortunate. Saying that complete Justice has not been done, she asked why BJP corporator has been let-off?
The case was being monitored by the Supreme Court, which gave its nod for pronouncement of the judgment by 31 May.
Special Court judge PB Desai delivered the judgment eight months after the trial concluded on 22 September 2015.
The city of Ahmedabad was put on high alert ahead of the verdict.
On 29 August 2012, the trial court delivered its verdict, convicting 32 accused including a minister in the Gujarat government. Of the 66 accused named by the SIT in the case, nine have been behind bars for the last 14 years, while others are out on bail. As many as 338 witnesses were examined in the case.
The Gulberg Society case is one of the nine cases of the 2002 Gujarat riots probed by the Supreme Court-appointed SIT. The incident occurred on 28 February 2002 when a mob attacked the society in Ahmedabad. A large number of houses were set ablaze and 39 persons were burnt alive. A total of 30 people, including Jafri, went missing. Seven years on, the missing persons are presumed dead.
The Supreme Court had stayed the trial in major Gujarat cases on petitions filed by the National Human Rights Commission and the Citizens for Justice and Peace, who sought a probe by the Central Bureau of Investigation and transfer of the cases outside Gujarat.
On 26 March 2008, the apex court bench directed the Gujarat government to constitute a Special Investigation Team (SIT), headed by RK Raghavan, a former head of the Central Bureau of Investigation (CBI) in the case.
-With ANI inputs