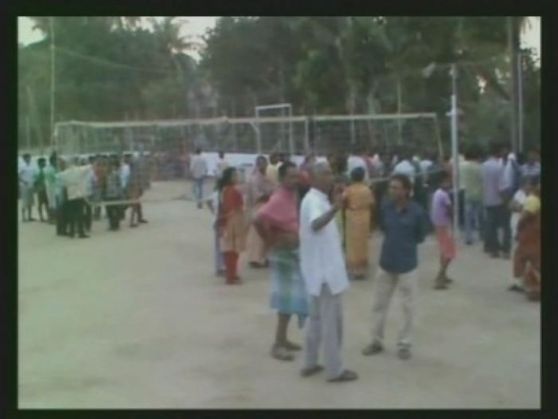 A 15-year-old national volleyball player was brutally murdered at a coaching centre at Barasat, North 24 Parganas in West Bengal on 25 March by a fellow player. The accused, Subrata Sinha alias Raja, a 20-year-old volleyball player, surrendered before the police on 26 March.
As reported by the ANI, Subrata has said that he was in a relationship with Sanghita since last two years and found out that she had been cheating him, which forced him to take extreme step."I had been reduced to take the extreme step after I found out that Sanghita(Tina)had been cheating on me. She had been in a relationship with me for the past two years," said the accused.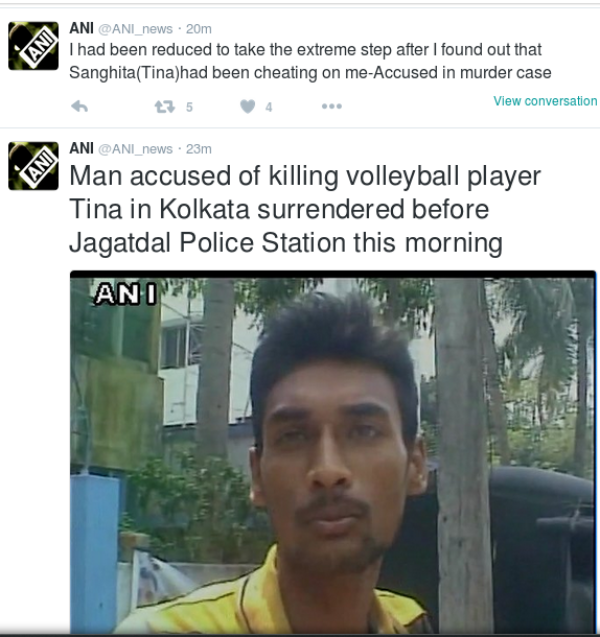 Photo: ANI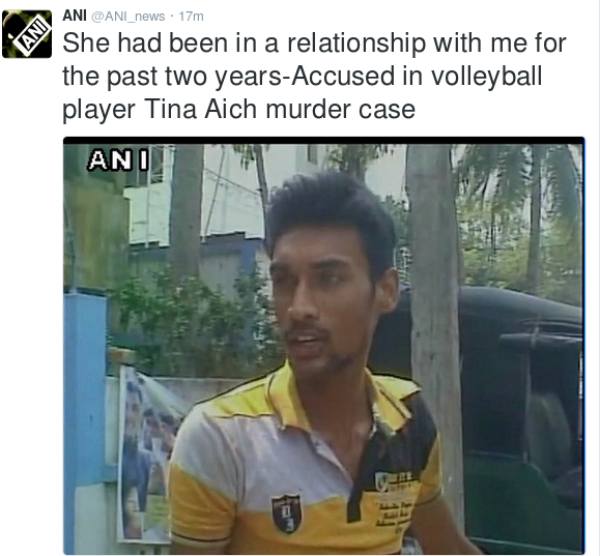 Photo: ANI
The victim, identified as Sanghita Aych alias Tina, a class 9 student, was practising at the Natunpukur Volleyball Association near her residence when the incident occurred. The accused reportedly charged at the girl, chased her down and assaulted her with the knife. Almost 30 people, including volleyball players and coaches, were witness to the crime. One of the coaches tried to intervene but sustained injuries in the process.
A witness in the case, coach Swapan Das, said that he was sitting with Sanghita when Raja entered the ground and began to call out her name. Das said that she refused to acknowledge him, an act that seemed to infuriate Raja.
"He (Raja) rushed towards her and started threatening her with dire consequences. We tried to stop the quarrel but they continued. During altercation, suddenly I heard the screams of the girl and turned back to find her running away while Raja was chasing her with a dagger. Others tried to stop him but he had caught up with her after chasing her for about 60 meters and stabbed her repeatedly before we could reach him".
"We couldn't save the life of a prospective volleyball player," the coach added. The accused fled from the scene after the crime.
- With agency inputs