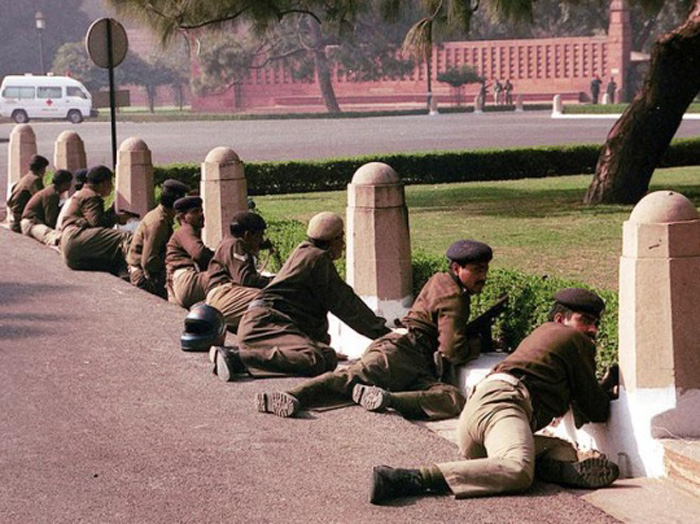 Today, 13 December, is the 14th anniversary of the attack on the Indian Parliament by terrorists from Lashkar-e-Taiba (LeT) and Jaish-e-Mohammad (JeM).
Nine security personnel - including six Delhi Police jawans, one lady CRPF constable and two Parliament security guards - sacrificed their lives while defending the Parliament. One of the men assigned with taking care of the Parliament gardens also died in the incident.
All five terrorists were killed by security personnel. None of the parliamentarians were hurt in the attack.
In a ceremony organised at the Parliament premises on 13 December, former Prime Minister Manmohan Singh, Congress chief Sonia Gandhi, Lok Sabha Speaker Sumitra Mahajan, BJP leader LK Advani and other leaders paid tribute to the martyrs of 13 December 2001.
Prime Minister Narendra Modi and Finance Minister Arun Jaitley took to Twitter to share their thoughts on the day:
We remember the valour of all those who lost their lives defending the temple of democracy, on this day in 2001. pic.twitter.com/5cECx6X6ap

- Narendra Modi (@narendramodi) December 13, 2015
Salute to our brave soldiers & martyrs who dispelled the 13/12/2001 terror attack on the Parliament house. We pay tribute to the martyrs.

- Arun Jaitley (@arunjaitley) December 13, 2015
Here is a timeline of events on 13 December 2001:
Both the houses had adjourned 40 minutes prior to the incident. However, over 100 MPS - including then Home Minister LK Advani - were present inside the building when five armed terrorists entered the entered the Parliament house and opened indiscriminate fire.
The five terrorists were identified as Hamza, Haider, Rana, Raja and Mohammad.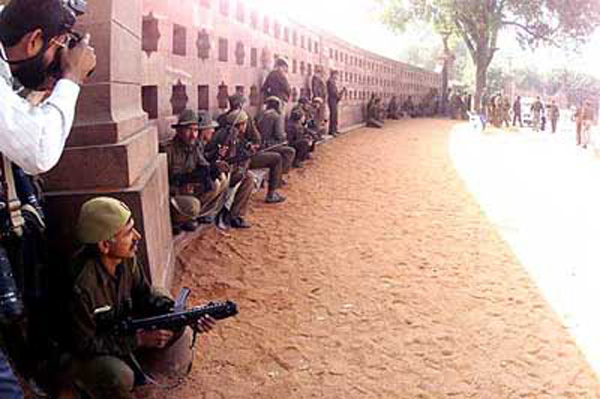 The accused used fake identity stickers - including labels usually assigned to Home Ministry and Parliament workers - to breach the security. This is how the terrorists managed to bring the cars carrying arms and explosives into the premises.
CRPF constable Kamlesh Kumari was the first person to spot the terrorists. She raised an alarm and was shot dead by the terrorists.
Another hero Constable Santosh, who was a part of the 23rd battalion, killed three terrorists singlehandedly. One of the terrorists died on the spot as he detonated an explosive vest. Another one was killed at the Parliament gate as he tried to enter the building.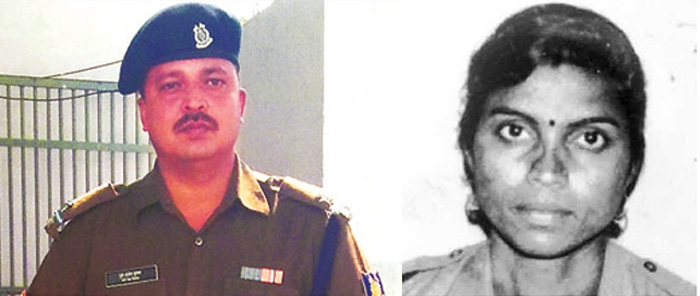 Afzal Guru, Shaukat Hussain, SAR Gilai and Navjot Sandhu were found accused in the attack. Guru was hanged to death on 9 February 2013.
Security officials claimed that all five terrorists received instructions from Pakistan and alleged that the Inter-Services Intelligence (ISI) agency had a role to play in the attack.
Three other people from across the border, Maulana Masood Azhar, Ghazi Baba and Tariz Ahmed were also found guilty of involvement in the attack.
The attack worsered the Indo-Pak relations and led to the second major standoff between both the countries. Massive troops were deployed along the Line of Control on both sides of the border.