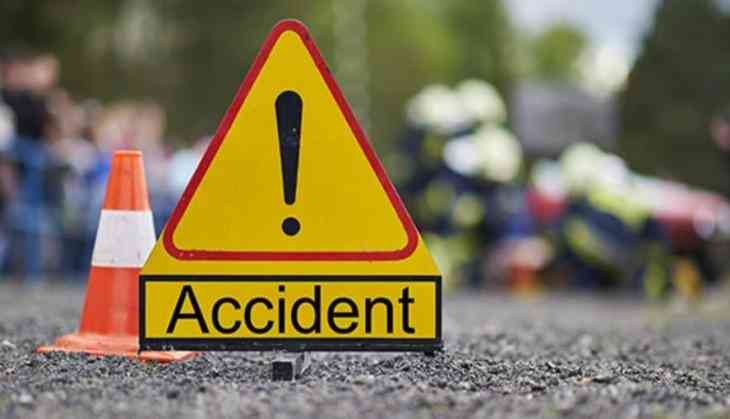 A speeding van carrying 16 passengers rammed into a stationary truck on the National Highway 24 here early this morning, killing 12 people and injuring four, police said.
Chief Minister Yogi Adityanath expressed grief over the deaths in the accident and directed the officials concerned to initiate steps for ensuring all possible help and proper treatment to the injured.
The incident took place in Uchauliya when the overloaded Tata Magic van, on its way to Sitapur from Shahjahanpur, hit the truck from the rear side near a roadside eatery, Superintendent of Police S Channappa said.
Nine people, including the van's driver Anup Awasthi (25) and helper Kishan (23) died on the spot, he said.
Three of the seven injured who were rushed to a hospital in Shahjahanpur succumbed to their injuries later, the police said.
Deputy SP Vijay Anand said two children, aged three months and one year, had a miraculous escape.
The driver lost control of the van running in high speed leading to the accident, Anand said, adding that efforts were on to identify the other deceased.
On Thursday, 13 children on their way to school were killed when a train rammed into their van at an unmanned railway crossing in Kushinagar.
(PTI)