Raza Naqvi
| Updated on: 13 February 2017, 3:43 IST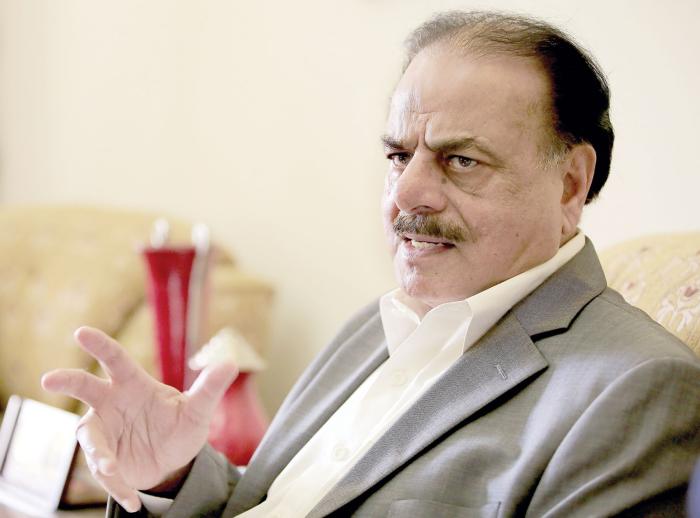 Hamid Gul, former chief of the Pakistani Inter Service Intelligence (ISI) often referred to as the father of the Taliban died late night on 14 August. He suffered a brain hemorrhage and was shifted to the Combined Military Hospital in Murree in critical condition where he died.
Here are the 10 things you need to know about him
1. Gul was born on 20 November, 1936, to a family originally from Swat, in Khyber Pakhtunkhwa province of Pakistan, and had later settled in Sargodha. He was a member of the Yousafzai tribe of Pashtuns. He completed his early education in Sargodha and later went to Government College Lahore, before being admitted to Pakistan Military Academy in Kakul.
2. He is known as the Father of Taliban for promoting hard-line policies against India, including diverting mujahedeen who fought the soviets to Kashmir to foment an insurgency. His tenure as head of the ISI coincided with Benazir Bhutto's stint as Pakistan's prime minister.
3. Gul was a retired three-star general of Pakistan army and was commissioned into the army in 1956. During the 1965 Indo-Pak war, he was a squadron commander. In between 1972 to 1976 he directly served as a battalion commander and later as staff Colonel under General Muhammad Zia-ul-Haq.
4. In 1987, Gul was made the chief of the Pakistani spy agency Inter-Serivce Intelligence (ISI), it was during this period Gul had allegedly conceived a plan to capture Jalalabad from the Afghan army in 1989, but the mujahedeen were defeated and Gul was fired.
5. Gul had worked closely with American Central Intelligence Agency(CIA) during the Soviet occupation of Afghanistan. Later, he had turned anti-American when Washington had failed to deliver on promised aid after the war and became a strong backer of the Taliban government in Afghanistan. He also was angered by US sanctions resulting from Pakistan's secret nuclear program and had refused to label Osama bin Laden as a terrorist.
6. During his tenure as ISI chief, Gul was also instrumental in gathering conservative politicians and had helped them in forming Islami Jamhoori Ittehad (IJI) which was a centre-right conservative coalition against the left-leaning Pakistan People's Party (PPP).
7. After Asif Nawaz had taken over the reins of the Pakistan Army as its General in 1991, Gul had been transferred to Heavy Industries Taxila as its Director General which had hurt his ego and as a result he retired from the army.
8. Gul was allegedly involved in the 2007 Karachi bombings, former PM Benazir Bhutto had named him and three others in the blasts in a letter addressed to the then President Parvez Musharaf. In November 2007, Gul was arrested when Musharaf had declared an emergency.
9. Gul was also associated with Ummah Tameer-e-Nau which is a right-wing militant organisation and has been banned by the United States Department of Treasury. Due to Gul's links with this group the US government had prompted his name in a list of 4 former ISI officers for inclusion in the list of international terrorists which was sent to UN Secretary General, but China had intervened and had refused.
10. His most recent controvery was in April 2015 when he had stated "Who is Narendra Modi? He is nothing in front of us. By God, we have all those resources, plans, and techniques that are sufficient to break India into pieces and we can."