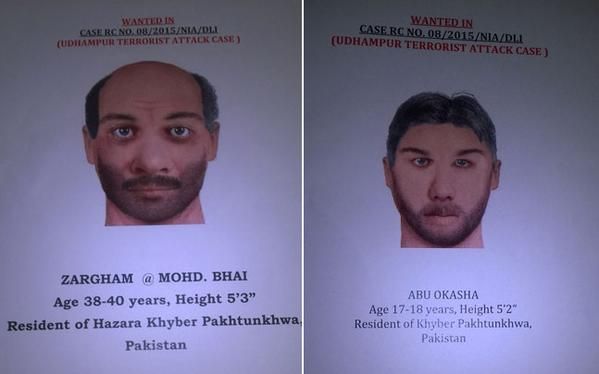 1. National Investigation Agency has released sketches of two aides of LeT terrorist Mohammed Naved Yakub who was captured alive after he attacked a BSF convoy in Udhampur on 5 August.
2. The two aides of Naved are on the run. NIA has launched a hunt for them.
3. Naved is undergoing a polygraph test after NIA contended that the militant was giving conflicting statement.
4. NIA will also obtain the DNA and voice samples of the terrorist who belongs to Faislabad in Pakistan.
5. The DNA samples of the militant will help in proving his nationality. Pakistan has denied that Naved is a Pakisani.
6. Naved was produced district judge Amar Nath on 17 August.
7. The judge ordered a lie-detector test to be performed on him at Central Forensic Science Laboratory in CGO complex.