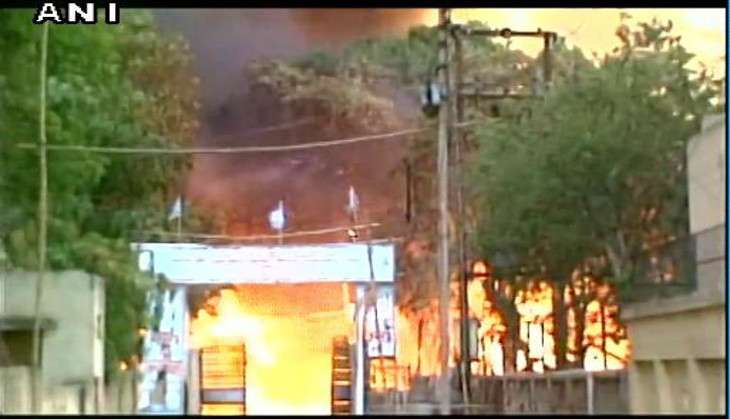 Station House Officer Santosh Kumar was reportedly killed and at least 10 police officials including Superintendent of Police of Mathura were injured, on 2 June as violence erupted during an operation to clear hundreds of acres of government land from the activists of a religious group 'Azad Bharat Vidhik Vaicharik Kranti Satyagrahi'.
Police reportedly had used teargas to disperse the violent satyagrahis in the Jawahar Bagh area of Mathura. Around 3,000 protestors had gathered to protest the anti-encroachment drive.
Over two years ago, the activists of splinter group Baba Jai Gurudeo, claiming to be members of 'Azad Bharat Vidhik Vaicharik Kranti Satyagrahi', had occupied hundreds of acres of land of Jawahar Bagh on the pretext of 'Dharna'.
Their demands included cancellation of election of President and Prime Minister of India, replacement of existing currency with 'Azad Hind Fauj' currency, sale of diesel at the rate of 60 litres for one rupee and petrol at the rate of 40 litres for one rupee. The Allahabad High Court, acting on a PIL, had recently ordered the authorities to get the land vacated.
--PTI