The Narendra Modi government, which completed two years of governance on 26 May, is working towards bringing about a completely-Digital India. And while PM Modi has already established himself as the country's most social media-savvy prime minister yet, his ministers aren't too far behind either.
In fact, a few ministers in his cabinet are using social media in inspiring ways. While Minister of External Affairs, Sushma Swaraj, uses social media to connect with Indians on a one-to-one basis, Railways Minister Suresh Prabhu has taken it one step forward by using Twitter as a quick response platform.
In the last two years, Prabhu has come to the aid of many an aggrieved railway passenger who have complained to him on Twitter. He has also made headlines for his quick response and for sending help to those in need.
Gone are the days when our netas were inaccessible. These netas have proved that they are just a tweet away. Here are a few of the incidents where Suresh Prabhu raised the bar in terms of social media engagement and governance.
1. On 25 May, Twitter user Abishay Rao tweeted to the Railways ministry, alleging that a railway employee had threatened his elderly parents for not giving up a seat. The matter was not only heard by the officials but it was also solved. An elated Abishay later thanked the railway for their immediate help.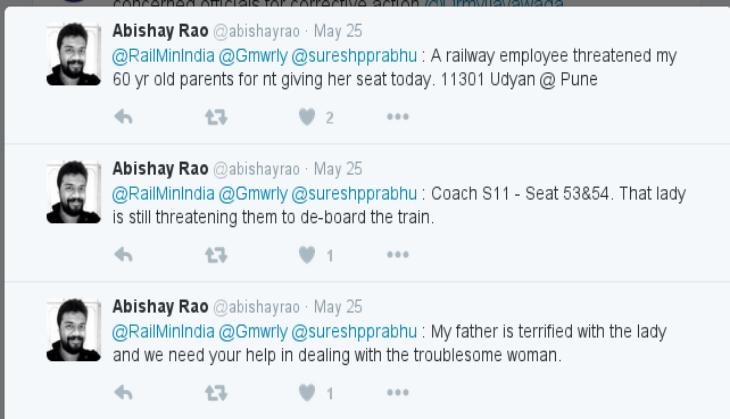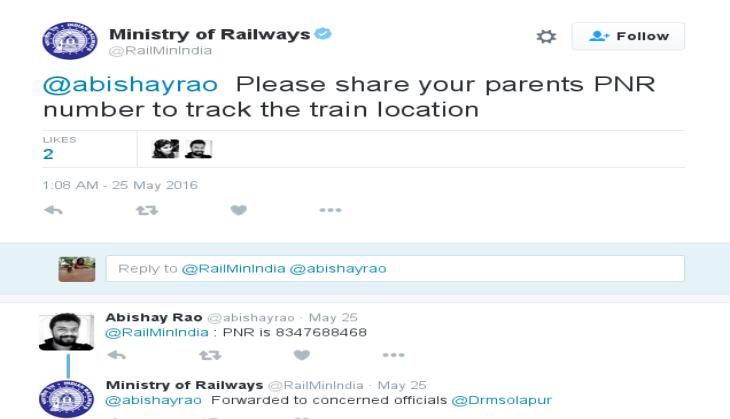 A huge thank you to @RailMinIndia @DrmSolapur for helping my parents today! They feel safe and thank you for your exemplary, prompt action!

— Abishay Rao (@abishayrao) May 25, 2016
2. In November 2015, a female passenger who was travelling on an outstation train in Mumbai, reached out to Suresh Prabhu to complain that she was being harassed by a man in her coach.
The authorities were quick to respond and asked the complainant to contact the security helpline number 182. After getting the specific details about her whereabouts, the RPF Jawans attended to her once the train arrived at the Bhusaval railway station.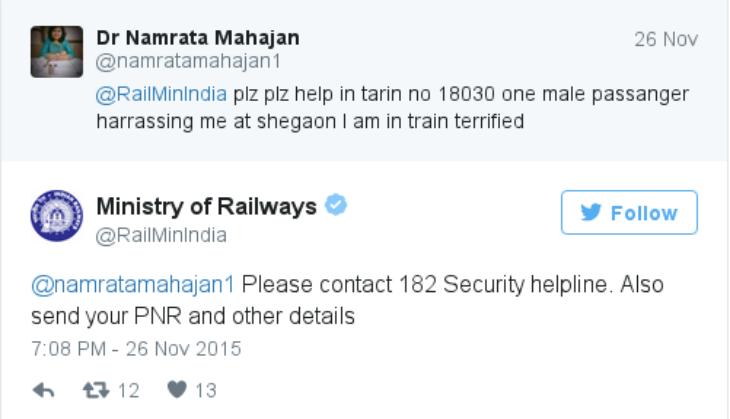 3. In another incident, Suresh Prabhu reached out to provide food to an 18-month-old child and its family, after the train they were travelling in was delayed due to fog.
The family had tweeted to Suresh Prabhu seeking help. And the Railways minister made arrangements to provide the infant with milk when the train stopped at Fatehpur station.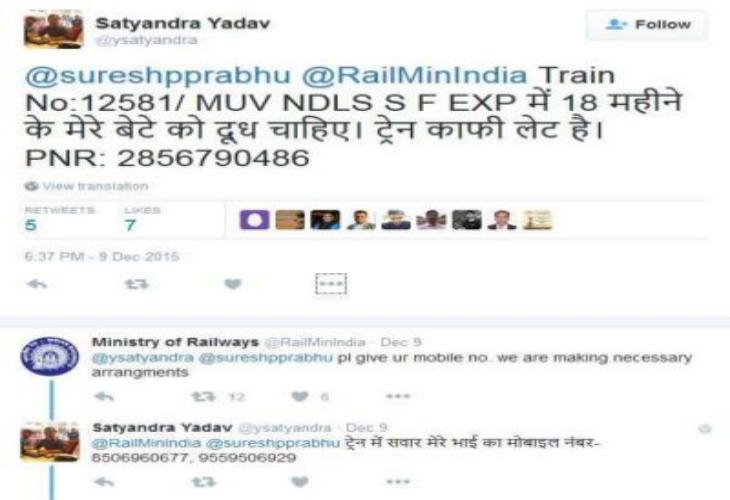 4. In December 2015, a group of students had tweeted to the Railway ministry, asking them to arrange for some food and provisions as the train had been delayed by fog.
The students, who were travelling to Howrah from Haridwar, said there was no pantry on board the train. Once again, Suresh Prabhu came to their rescue.