Somi Das
| Updated on: 10 February 2017, 1:49 IST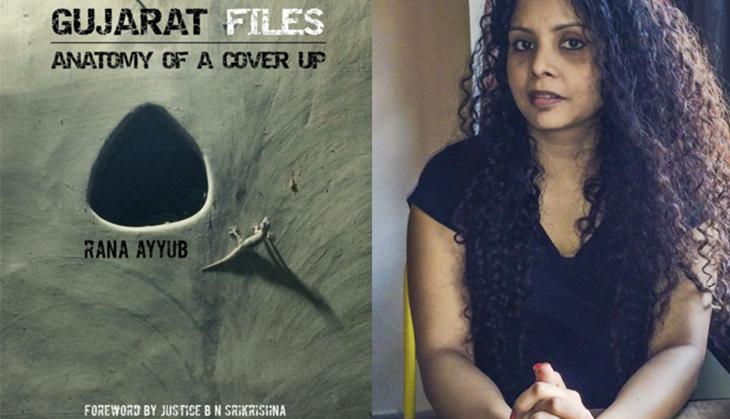 Investigative journalist Rana Ayyub's book, Gujarat Files: An Anatomy of a cover up, has created a storm online. The book will be officially launched today, 27 May. Given Ayyub's earlier work on fake encounters in Gujarat, the book was bound to create a buzz.
And so it has. Just that much of this online buzz borders on abuse. Earlier, Catch had reported on how a whopping 410 reviewers on Amazon gave her book a rating of one star without even reading the book. The low rating was accompanied by abusive comments.
Ayyub tweeted about how she self-published braving several attempts at censorship.
#GujaratFiles will be available worldwide Monday onwards. Gratitude. Never thought a self published, censored book will win so many hearts

— Rana Ayyub (@RanaAyyub) May 27, 2016
The book indeed deals with a very controversial subject: fake encounters in Gujarat under the watch of the then chief minister Narendra Modi. What makes it even more explosive is Ayyub's goosebumps-inducing interviews with some of the most prominent and important figures who were in the thick of things in the state at that time.
Maya Kodnani, GL Singhal, Geeta Johri are among several others who speak to an undercover Ayyub. The result? Candid interviews divulging details of how things function in the highest echelons of power, where bureaucracy merely becomes a puppet in the hands of political masters, where the caste of an IPS officer decides his assignment and where religious bigotry drives administrative decisions.
The maze of interviews could be a painful read for someone not clued into the subject. However, the grit and perseverance Ayyub displayed as a journalist when she went undercover as Maithili Tyagi alone makes the reader care for her well being and success throughout. She lives any investigative journalist's dream during her stay in Ahmedabad between 2010-2011.
Her success in getting access to the most in-the-know people, right upto Narendra Modi, her being a "lone soldier" on the field, the constant fear of her being caught in a land where allegedly bumping of people with a certain kind of surname was easier -- the entire journey is fascinating.
Ayyub weaves the hardcore material from her sting operation with heart melting anecdotes of her friendships with some prominent Gujaratis. Her friendship with slain BJP leader Haren Pandya's wife Jagruti Pandya, during an earlier investigation is my personal favourite.
Justice BN Srikrishna, who wrote the foreword to the book, perfectly sums up the sentiment of a reader who enters the world as seen through Maithili's hidden camera: "While one may not be in a position to validate all that is narrated in this book, one cannot but admire the courage and passion displayed by the author in her attempt to unmask what she believes to be the truth."