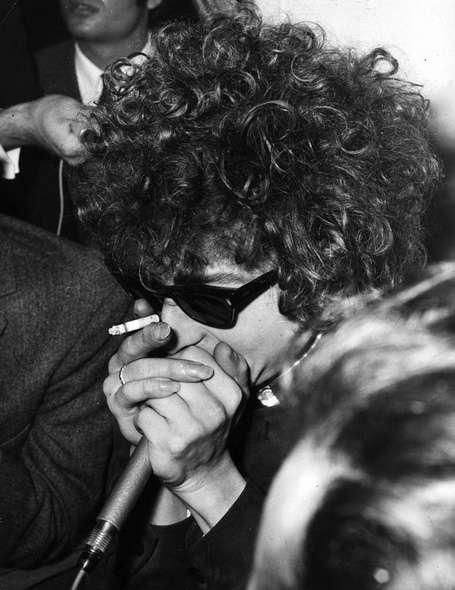 1/12
23 May, 1966: American rock singer and songwriter Bob Dylan playing the harmonica with his hands cupped over a microphone during a press conference at the Hotel George V, Paris, France. He wears sunglasses and holds a cigarette.
Photo by RDA/Getty Images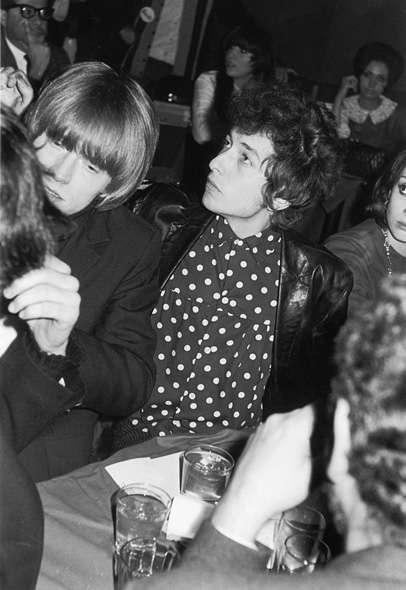 2/12
November 1965: American singer and songwriter Bob Dylan (centre) and British rock musician Brian Jones (of the Rolling Stones) (left) sit at a table during a record release party for the Young Rascals, held by Sid Bernstein at the Phone Booth nightclub, New York City.
Photo by Jack Robinson/Hulton Archive/Getty Images
3/12
Bob Dylan gives a press conference in the George V hotel before his concert at the Olympia the day after. He is carrying his lucky wood doll.
This is an advertisement.
To view next image, click on the next button.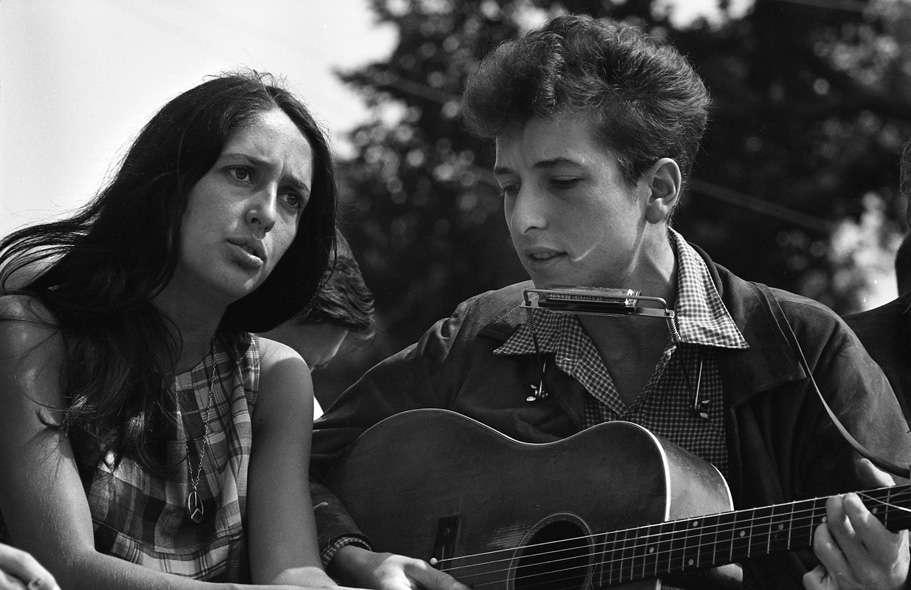 4/12
Joan Baez and Bob Dylan performing in Washington DC during the March on Washington civil rights rally.
Photo by Rowland Scherman/Getty Images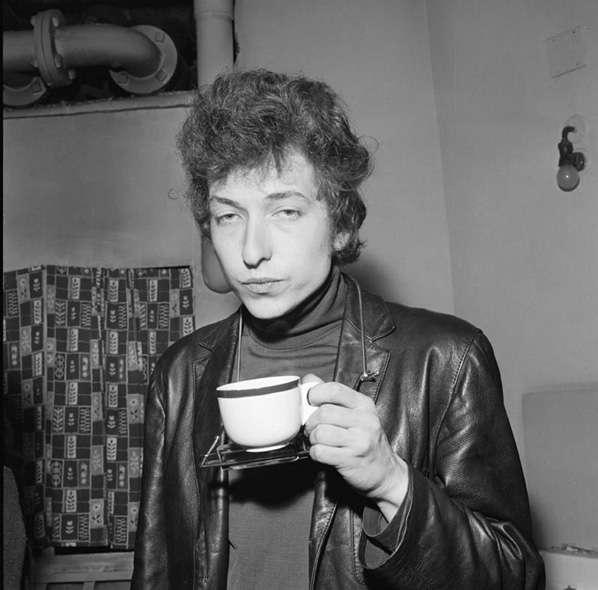 5/12
Dylan backstage at his famous Free Trade Hall Concert, drinking cup of tea
Photo by Mark and Colleen Hayward/Redferns
6/12
A headshot of American singer Bob Dylan wearing sunglasses.
Photo by Blank Archives/Getty Images
This is an advertisement.
To view next image, click on the next button.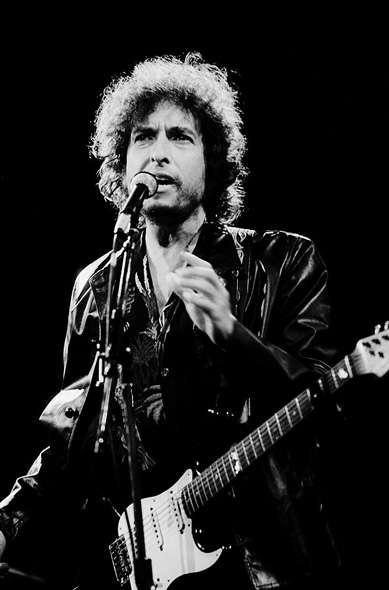 7/12
Dylan at the Poplar Creek Music Theater on June 10, 1981 in Hoffman Estates, Illinois.
Photo by Paul Natkin/WireImage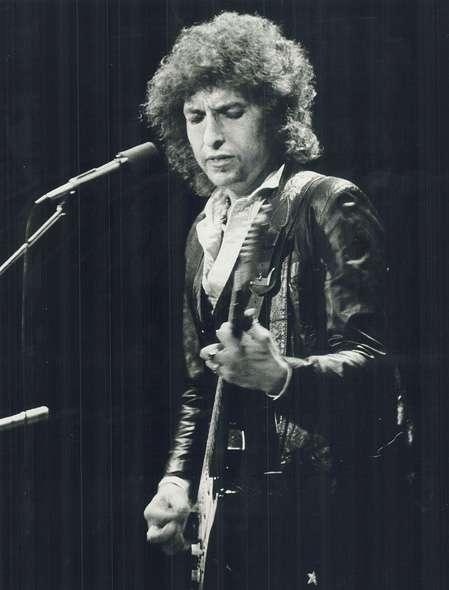 8/12
Like a rolling stone: Singer Bob Dylan's European tour is gathering lots of singers from 1960s.
Photo: Toronto Star Via Getty Images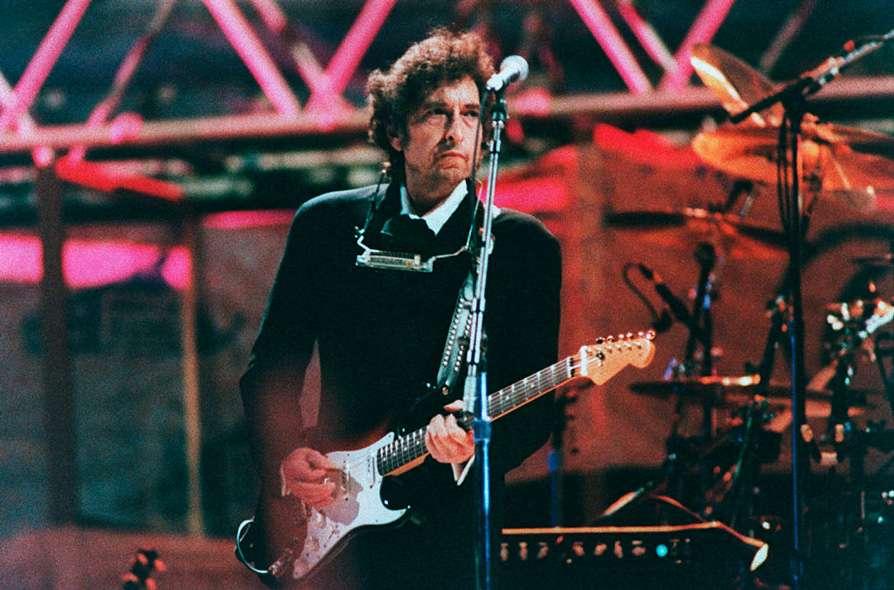 9/12
In concert at the 1994 Woodstock Festival.
Photo by Jonathan Olson/Sygma/Sygma via Getty Images
This is an advertisement.
To view next image, click on the next button.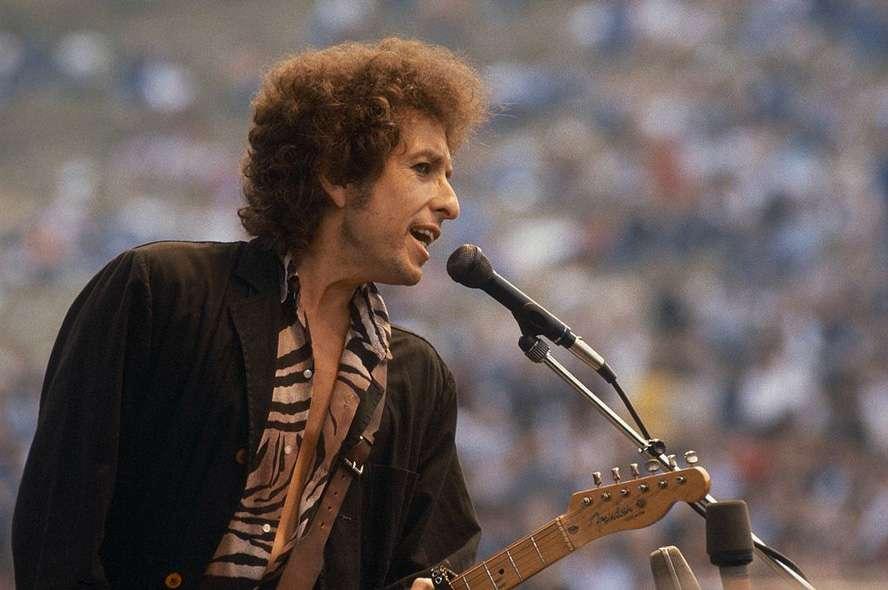 10/12
Bob Dylan at Slane Castle, July 1984.
Photo: NUTAN/RAPHO/Getty Images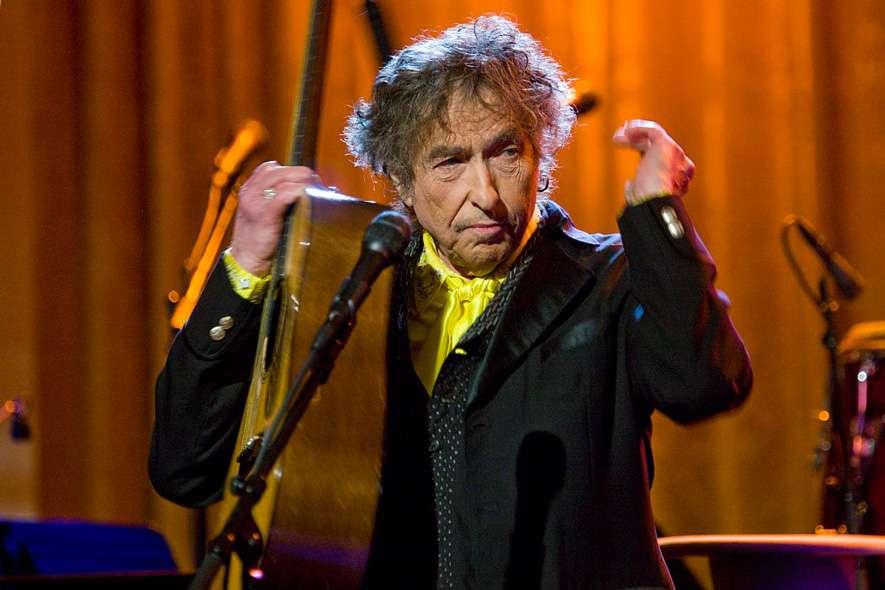 11/12
Dylan at "In Performance at the White House: A Celebration of Music from the Civil Rights Movement".
Photo by Brooks Kraft LLC/ Corbis via Getty Images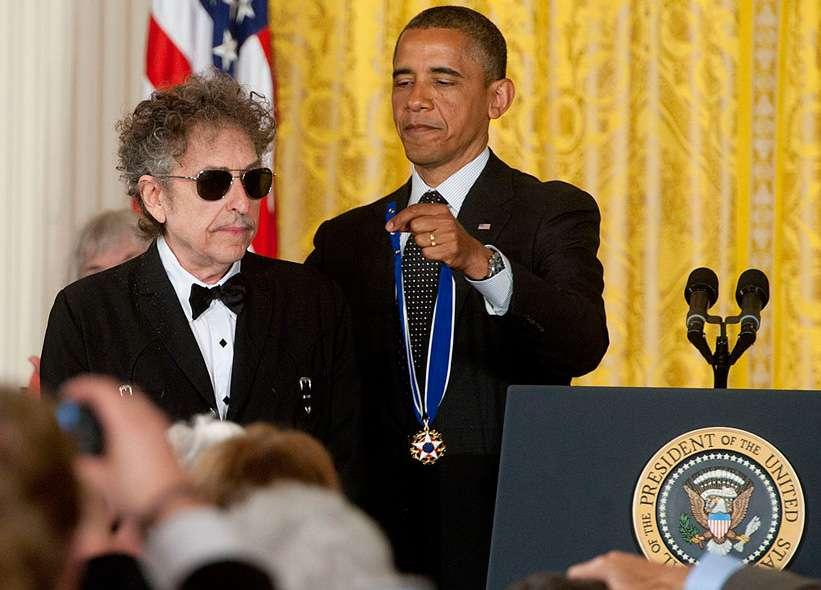 12/12
Dylan receives the Presidential Medal of Freedom from President Barack Obama in the East Room of the White House on May 29, 2012 in Washington, DC.
Photo by Leigh Vogel/WireImage
This is an advertisement.
To view next image, click on the next button.
In pictures: Nobel laureate Bob Dylan through the years
Bob Dylan, the 75-year-old folk and rock legend received the Nobel prize in Literature "for having created new poetic expressions within the great American song tradition".
Dylan, whose original name is Robert Allen Zimmerman, has recorded a large number of albums revolving around topics like the social condition of man, religion and love.
His songs include the unforgettable \'Blowin\' In The Wind\' and \'The Times They Are A-Changin\'.
His body of work, which the Swedish Academy described as "having a tremendous impact on popular music", include Bringing It All back Home, Highway 61 Revisited, Blonde On Blonde, Blood on the Tracks, Oh Mercy, time Out of Mind, Love and Theft and Modern Times.
He is the first American to win the prize since the novelist Toni Morrison, in 1993.
The Nobel comes with a prize of 8 million Swedish kronor, or just over $900,000. It is given for a lifetime writing rather than for a single work.
(Photos curated by Priyata Brajabasi. Text by Sehar Qazi)