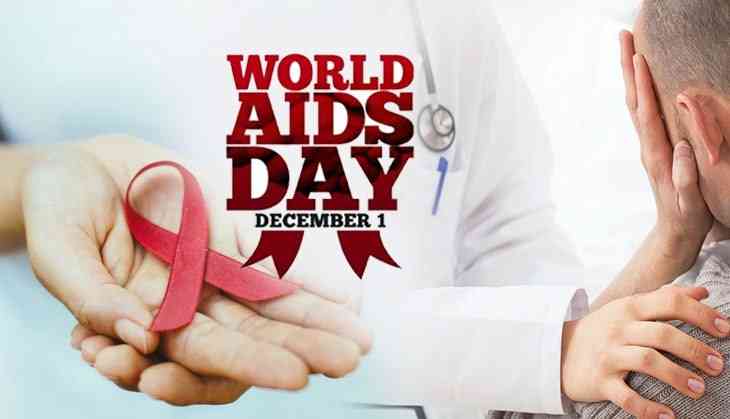 When we heard the name of AIDS disease then many horrible questions strike to our mind. Many of us don't know that how these epidemic disease caused or what are the precautions to save from it.
On 1st December, the world will observe the 30th Annual World AIDS Day. On this day, many campaigns have been run at a worldwide level to spread the awareness about the HIV/AIDS epidemic.
Being in the 21st century, many people think AIDS as a communicable disease and treated the AIDS patients so badly and many people have the wrong perception about such patient.
Therefore, today on World AIDS Day, we are going to aware you about some questions, myths that are still in the mind of an individual throughout the world about this disease.
Have a look at few questions:


1. Full form of HIV and AIDS
It stands for Human Immunodeficiency Virus while AIDS stands for Acquired Immunodeficiency Syndrome.


2. How to identify that one suffered from HIV or AIDS?
Well, the best way to identify is to have a test in the laboratory and consult to a doctor.
3. Symptoms of HIV or AIDS?
If you experience symptoms like flu, fever, chills, night sweats, muscle aches, rash, fatigue, swollen lymph nodes, mouth ulcers, then one should consult to the doctor immediately.
4. How HIV/AIDS transmits?
One of the biggest questions strikes in one's mind that how it transmits.
A person can be infected with HIV only when he/she come directly come into the contact with certain bodily fluids like rectal fluids, pre-seminal fluids, semen, blood, vaginal fluids and breast milk, as per CDC.
These above-listed fluids when coming in contact with a mucous membrane or damaged the tissue into the bloodstream and causes transmission of the virus.
As per the HIV.gov, unprotected anal or vaginal sex are the two main ways that spread the virus. Also, the use of a contaminated needle or syringe the other reason for the disease.
5. Are mosquitoes or saliva responsible for spreading HIV?
Well, the answer is no. HIV can't pass through the saliva, sweat, tears. The virus spread only when the blood of the person is mixed in the liquid. Therefore, it is clear that touching, sharing bathrooms, kissing and other activities won't spread the virus.