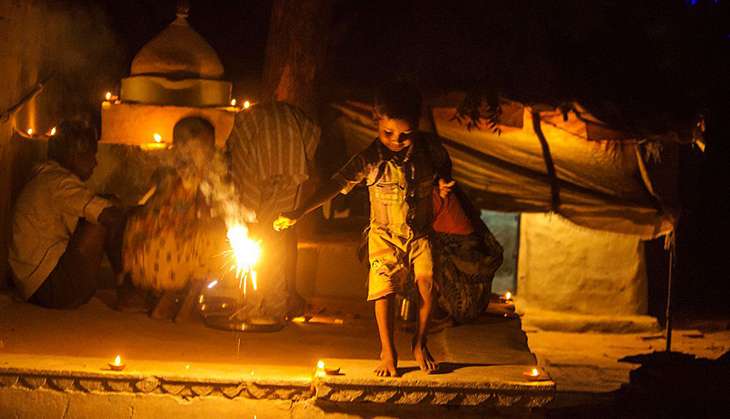 It's the year 2016, and you'd expect the general population to have realized by now that the planet is choking. Come Diwali however, we Indians revelling in festivities tend to throw caution to the winds and indulge in exactly those activities that make our lives increasingly difficult.
What's done is done - we burst our firecrackers (hi-5 to those of you who didn't), choked up our lungs, and contributed to our cities being shrouded in clouds of smog.
Now that we've successfully ruined our surroundings, here's some tips for damage control:
1. Driving through city roads, escpecially in the National Capital Region has been a nightmare in the Diwali aftermath. Low visibility aside, the amount of particulate matter recorded by the pollution control committees are at alarming levels. Goes without saying that driving around with your windows rolled up will keep you relatively safe from breathing in the toxic air.
2. Make N95 respirator masks your best friend post diwali. If you've received one of these bad babies as a Diwali gift, tell yourself that that friend/relative is a keeper.
N95 masks help filter out at least 95% of fine air-bourne particles, ensuring that the air you're breathing in is relatively cleaner.
3. Other than your lungs, your skin also becomes collateral damage during Diwali. After being exposed to all the pollution (the dryness in the air does not help), you have to be extra diligent with your post-Diwali skin regime.
Keeping a mist spray handy goes a long way in ensuring that your skin remains hydrated through the day. Also, scrubbing is key. Facial exfoliation will help you get rid of all of the chemicals your skin has imbibed through your weekend of festivities.
4. Eating food rich in Vitamin C is essential to up your immunity game post Diwali. Air pollution lowers the body's reserves of Vitamin E, so eating vegetable oils, nuts, and green leafy vegetables will help restore your body's topsy turvy metabolism rates.
Garlic is another such product that helps boost immunty and helps fight infection.
5. Air pollution ruins our hair in unfathomable ways. A hair mask consisting of banana paste, yogurt, rose water and a few drops of lemon juice makes for the perfect hair conditioner to rejuvenate your tresses post diwali revelry.