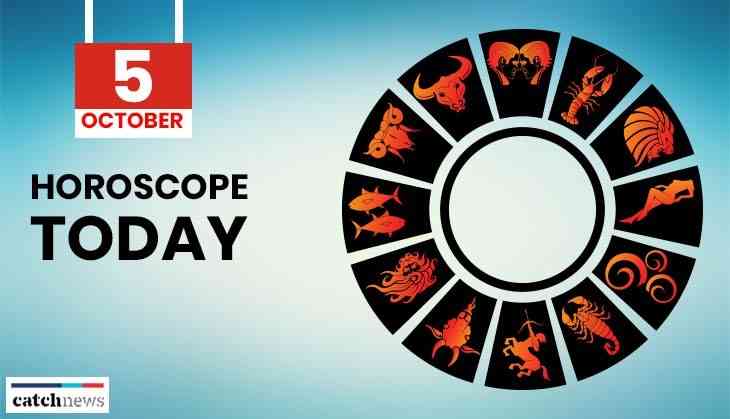 Planning for a new plan for your weekend? Check out what your zodiac sign says about your day...
1. Aries (Mar 21- Apr 20)
Today is the important day for Aries as this sign people will take some important decisions that will change their future.
Luck support- 85%
2. TAURUS (Apr 21- May 21)
This zodiac sign people will feel emotional today and also their sentiments will get hurt because of their close ones.
Luck support: 60%
3. GEMINI (May 22- June 21)
Today you will become extremely protective and possessive for your love partner. Also, you will make feel them special.
Luck support: 70%
4. CANCER (June 22 – July 23)
Today you will be confronted by your past that can make you feel low and also your mind will remain disturbed because of your family members.
Luck Support: 67%
5. LEO (July 24 – Aug. 23)
Leo will feel extremely emotional today and also you need someone special with whom you can express your feelings. Also, you should begin your day with healthy food because your health could get affected because of the tension around you.
Luck Support: 72%
6. VIRGO (Aug. 24 – Sept. 23)
Today you will face up to the reality of your relationships and the obligations and ties they create. Also, you will get to know some hidden secrets of your partner that will bring some disturbance in your love life.
Luck support: 70%
7. LIBRA (Sept 24 – Oct 23)
Libra should avoid a habit of drinking alcohol before it takes you to the hospital. Ganesha speaks that your bad habits will bring hurdles to your success. So, to keep your life on track...say goodbye to all bad habits.
Luck Support: 66%
8. SCORPIO (Oct. 24 – Nov. 22)
Today you will like a free bird. Also, your star sign says that you will soon go on a long trip with your friends. Also, your boss will applaud you for your hard work and you will prove to be the best employee of the month.
Luck Support: 91%
9. SAGITTARIUS (Nov. 23 – Dec. 22)
Today you should confess to your partner what you feel about him/her. Also, your love and care will help improve the condition of someone in the family.
Luck support: 77%
10. CAPRICORN (Dec. 23 – Jan. 20)
This sign people will feel extremely insecure and worried about their job life. You need to with someone who can understand you and your feelings.
Luck Support: 71%
11. AQUARIUS (Jan. 21 – Feb. 19)
When an Aquarius is in love, they are completely head over heels in it. Today you feel romantic and also your partner will feel happy because of your company.
Luck support: 85%
12. PISCES (Feb. 20 – Mar 20)
Those fond of traveling is likely to have their wish fulfilled today. A property matter gets resolved amicably.
Luck support: 79%