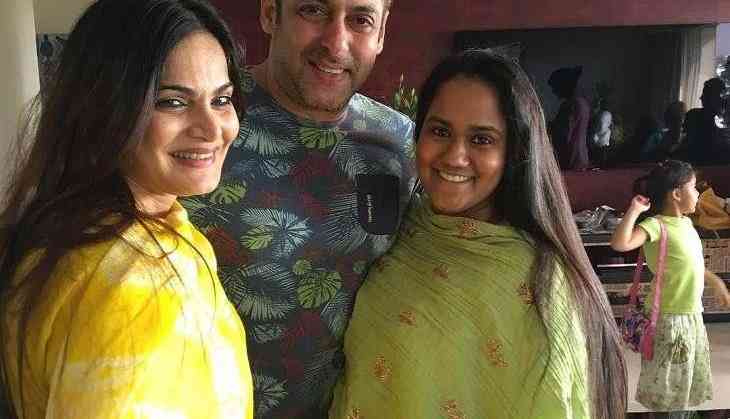 It's that time of the year when all brothers will celebrate their oh-so-cool sisters with lots of smiles, love and gifts.
This year, Raksha Bandhan falls on 7 August, when sisters and brothers will get together to celebrate their bitter-sweet bond.
While your sister is busy picking the best Rakhi for you, Tina Narang, design director of Intrika, has listed down some ideas so that you are equally prepared with a gift for her.
"India is a land of festivals and Raksha Bandhan is one of the most special festivals as it celebrates sibling love. And with Raksha Bandhan, every brother is faced with the challenge of choosing the perfect gift for his sister. This Raksha Bandhan, let the testimony of your love reflect in your choice of gift," Tina told ANI.
1. Chantilly lace saree - Intricate lace designs have become a popular option with haute couture this season. Steeped in opulence and elegance, these varied intricate lace designs add to the collection's unique look. Treat your wardrobe to Intrika's finest pieces and make a style statement with our unique Chantilly lace sarees.
2. Dresses - They are a wardrobe essential as they spell sheer class. Channel your inner diva and choose from a variety of styles that will help enhance your look. Be it a short dress or a chic full length gown, we create alluring garments that are sure to complement your look and feel, no matter the occasion.
3. Indo western - This is the most advisable option for all those who like to keep it chic and functional. Being one of the latest styles trending, it not only is minimalistic, but stunning as well. Embellished with eclectic designs and vibrant hues, pairing these outfits with a silk crop top will elevate one's fusion look to a whole new level.
4. Scarves - Originally worn by royalty, scarves have come to be a part of everyday wear in recent times and play a big part in planning your seasonal outfits. This classic accessory has become every woman's wardrobe staple. Lace being a versatile fabric goes well with every ensemble and can instantly transcend your look into a radiant one. Unique lace scarves and pashmina shawls with lace applique are accented with intricate craftsmanship by our hand embroiders; make for exquisite gifts for every woman.
-ANI