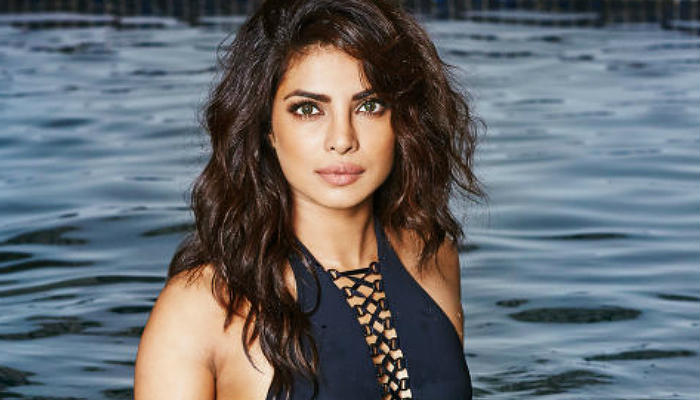 Looks like there is no stopping Priyanka Chopra. She seems to be marking a new career milestone every other day. And she is making news this time for appearing on the cover of popular American glossy, Esquire.
The Quantico star looks gorgeous in the cover shoot for the men's magazine, which has been shot in the pool of her Montreal home. We can't help but say that PeeCee really rocked the Bec and Bridge bikini and those lustworthy Christian Louboutin shoes.
In her interview to the magazine, Priyanka has opened up about how she wishes to further push global boundaries and the impact her late father has had on her and much more. Read the excerpts here:
Also read: Interview: Priyanka Chopra on Mumbai, Quantico and everything else you want to know
On being a Bollywood girl:
"By saying 'Bollywood'-first of all, we're not an offshoot of Hollywood, we're the Indian film industry that produces a tremendous array of films every year-it's using a word that encapsulates a stereotype of what we are. And we don't really do that with any other countries. We don't say, 'Spanish celebrity Penelope Cruz' or 'Italian star Sophia Loren.' So why make it a defining point for me?"
Also read: Ajay Devgn's Baadshaho: Kareena Kapoor out, Priyanka Chopra in!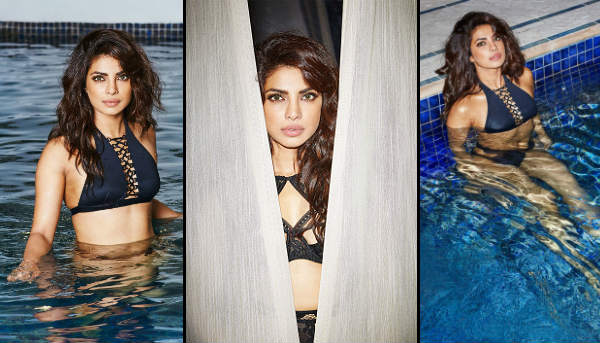 On social media:
"It's odd, we're not tolerant at all anymore and the more we have a voice, the more we hide behind anonymity and talk crap. You're going to have trolls everywhere, especially being a public person. That's the professional hazard - you have put yourself out there for people to judge. It's the price you pay, but I'm fortunate to have been put on a platform where people might hear me (they might not listen to me) and I like taking advantage of that. I speak up when I want to and instead of focusing on the naysayers, I focus on the millions of people who encourage me to take chances and do things that are different and not be afraid just because I'm a woman or because I come from a certain place."
Also read: Priyanka Chopra finally talks about the 'sex scene' and her 'accent' in Quantico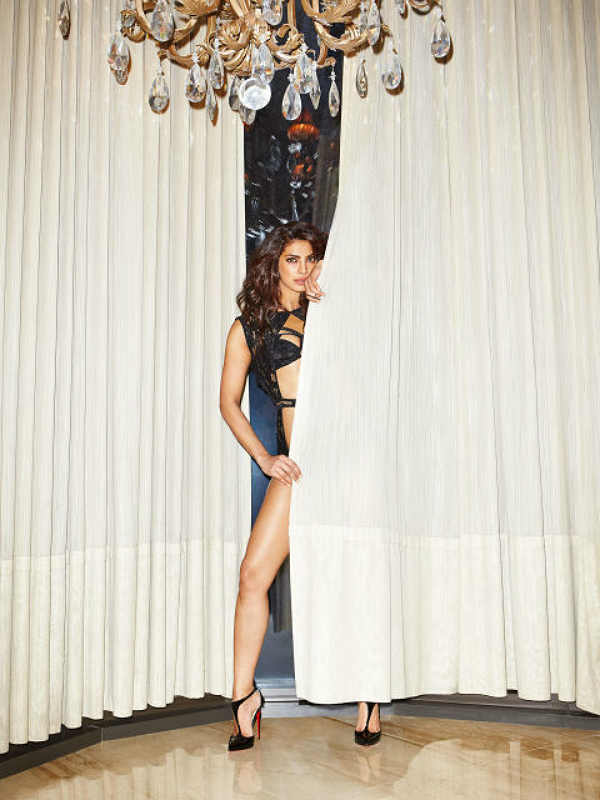 On Baywatch:
"I was a huge Baywatch fan growing up. I'll admit that I loved David Hasselhoff. So it's so exciting to be a part of this film. And I get to play the villain, which I haven't done before. I was initially approached about another part in the film, but I guess after the producers met me, they thought I'd be great as the antagonist, which hopefully is not a bad sign."
Also read: Baywatch: Priyanka Chopra's new stills will remind you of Aitraaz, Saat Khoon Maaf
On her father:
"When I was little, my dad used to call me 'Bandarella', because I was a mess - a Bandar is a monkey in Hindi. I was not a girly-girl and would always break something and would be running around and didn't really fit in. And he would tell me, 'Don't worry about fitting into a glass slipper; shatter the glass ceiling.'"
-- With inputs from Esquire