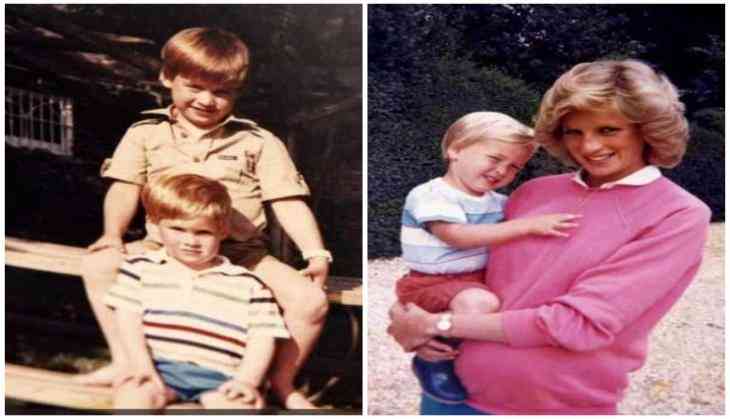 Prince William and Prince Harry have spoken out about the regret over their last conversation with their mother Princess Diana, who died 20 years ago in a car crash in Paris.
In the wake of the anniversary, falling next month, the royal siblings have shared their childhood as part of their new ITV and HBO documentary, 'Diana, Our Mother: Her Life and Legacy'.
The two brothers were at Balmoral Castle in Scotland when Diana called from Paris.
"I can't necessarily remember what I said, but all I do remember is regretting for the rest of my life how short the phone call was," Harry told ITV, reports CNN.
"If I'd known that that was the last time I was going to speak to my mother, the things I would have said to her," he said. "Looking back at it now -- it's incredibly hard. I have to deal with that for the rest of my life: not knowing that it was the last time I'd speak to my mum, how differently that conversation would have panned out if I'd had even the slightest inkling that her life was going to be taken that night."
In the documentary, Prince William said he and his brother had been "running around, minding our own business, playing with our cousins and having a very good time" and were in a rush to say "goodbye, see you later, can I go off?"
"If I'd known what was going to happen I wouldn't have been quite so blase about it," the Duke of Cambridge said. "That phone call sticks in my mind quite heavily."
The Duke of Cambridge said the time felt right to talk about their mother.
"There's not many days that go by that I don't think of her. Her 20th anniversary year feels like a good time to ... remember, you know, all the good things about her and hopefully provide maybe a different side to her that others haven't seen before," he said.
The brothers, now aged 35 and 32, have given the most intimate insight yet into life with their mother at Kensington Palace, as they open their family photo album for the nation.
This is the first documentary to feature Diana's two sons speaking about their mother.
The Duke on the 20th anniversary year: "It feels like a good time to remember all the good things about her." pic.twitter.com/Nu338JbBLY

— Kensington Palace (@KensingtonRoyal) July 23, 2017
Watch TRH share some of their favourite memories of their late mother.

Prince Harry: "She was one of the naughtiest parents!" pic.twitter.com/zKIcZbe4rf

— Kensington Palace (@KensingtonRoyal) July 23, 2017
-ANI