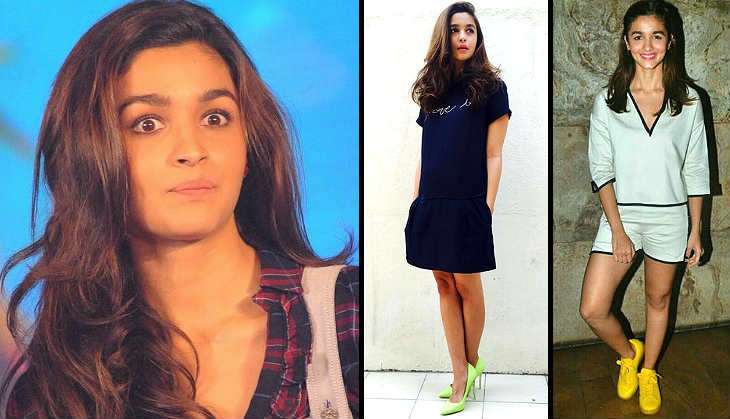 They may be chunky, funky or just plain old black n white but never boring. Alia Bhatt's footwear choices are clearly obsess-worthy.
Alia prefers a young and fresh sense of style and this is evident from her red carpet appearances and events. While her fashion choices are not loud or try to prove a point, her shoe game seems to be quite strong and experimental.
The actress wears a flashy pair of yellow sneakers with as much ease as she wears basic white ones.
Also read: Photos: Basically, Sonam Kapoor will not wear a saree with a simple blouse
Here's your window into the world of Alia and her footwear:
Alia Bhatt in her shoes (IANS)
Also read: Photos: What was Jacqueline Fernandez thinking when she wore these?