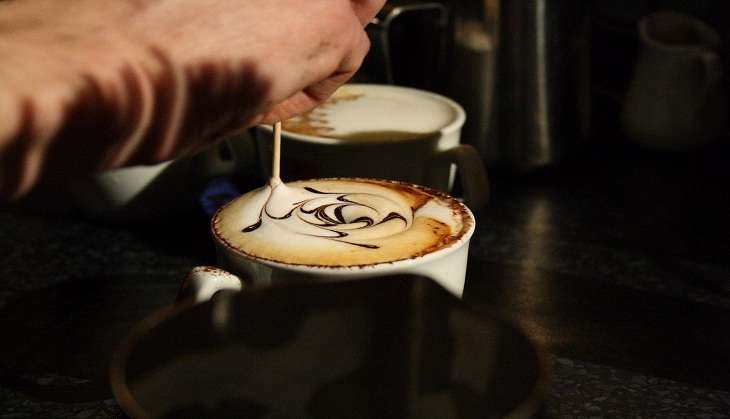 Remember that episode on Pretty Little Liars when Ezra quips " Coffee. Coffee solves everything."? Truer words have never been spoken.
On international coffee day, here's looking at 10 reasons why Coffee is our one and only, forever.
1. Coffee doesn't judge. Coffee doesn't care if you're looking like crap or having a really really bad day. It is unconditional love with coffee. You know that you can always count on that perfectly brewed cup of Joe at the end of the day to sooth your nerves and just make everything infinitely better.
2. With a cup of coffee and some cute foam art, you will never run out of a subject for your Instagram posts (or, is that passe now?). Play around with the lighting and the filters, and voila! It's a work of art.
3. It's a complete no-brainer that coffee gives you that extra push every single morning to go about your day, feeling fabulous ( or not). And where would we have been, had it not been for our trusted cup of coffee, to help us get through those long gruelling nights before our finals.
4. Our idea of a perfect weekend afternoon always includes a cup of coffee, complimented with some rain, a nice big window and a good novel.
5. A lot can happen over coffee. Really. Some of our best dates have involved drinking coffee at a quaint little café.
6. Coffee, and constant refills are the way to get through a long, hard day of work.
7. Coffee doesn't just keep you awake, it may literally make you smarter as well. The active ingredient in coffee is caffeine, which is a stimulant and the most commonly consumed psychoactive substance in the world. Many controlled trials have examined the effects of caffeine on the brain, demonstrating that caffeine can improve mood, reaction time, memory, vigilance and general cognitive function.
8. Not only can coffee make you smarter in the short term, it may also protect your brain in old age. Alzheimer's disease is the most common neuro-degenerative disorder in the world and a leading cause of dementia. In prospective studies, coffee drinkers have up to a 60% lower risk of Alzheimer's and dementia.
Basically, as long as coffee is around, we're sorted. Coffee for President!