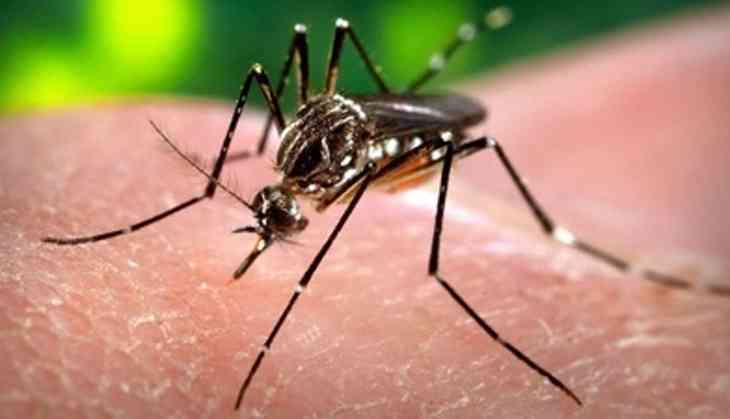 Mosquito borne illnesses fatal to diabetic patients (ANI)
According to statistics, mosquito borne diseases are prevalent in more than 100 countries. Mosquitoes infect about 300 to 500 million people and cause one million deaths every year around the world.
There are about 40 million people suffering from mosquito borne diseases annually in India alone. In addition to this, there has also been an increase in the number of people affected by swine flu in the country.
What is alarming is the fact that all these diseases have a larger bearing on people living with diabetes. It is important for people with existing complications to stay safe and take preventive measures to avoid becoming susceptible to mosquito borne illnesses or swine flu.
Speaking about this, Dr Sanjay Kalra, Consultant Endocrinologist - Bharti Hospital Karnal and Vice President - South Asian Federation of Endocrine Societies, said, "Our body's immune system is the first line of defence against any infection. When a virus, bacteria or a parasite attacks the body, the immune system springs into action to filter out these germs and stop them before they can cause harm to the body.In people with an underlying disorder such as diabetes, the immune system is suppressed and the organs are in an already compromised state."
Adding, "Mosquito borne illnesses and other diseases such as swine flu cause fever and increase the metabolic rate. This can lead to a fluctuation in blood sugar levels. Provided people living with diabetes are monitored well, they stand the risk of developing serious complications."
Bleeding due to low platelet count does not stop in those living with diabetes. This can further lead to hypotension and resultant multi-organ failure.
In people with Type 1 and Type 2 diabetes, it becomes imperative to check urine ketones to see if the acid levels have increased in the body.
Adding further, Dr Kalra, said, "With such diseases on the rise in the country, it is imperative to regularly monitor anyone in the high-risk category. In some instances, the infection can affect the vision, cause brain inflammation, make the body go into septic shock, or lead to multi-organ failure."
"Take precautions particularly if you fall in the high-risk category and have conditions like diabetes. Stay away from areas that have a higher incidence of mosquitoes and make sure that you are well hydrated. Timely medical intervention and monitoring can help save lives. People living with diabetes should visit their doctor if they have fever that lasts for more than 24 hours. Depending on the condition, the dosage of medications may need to be changed."
Here are some precautions that those living with diabetes can take to avoid mosquito borne disease or swine flu.
-Wear full-sleeved clothing every time you go out and ensure that you apply mosquito repellant adequately.
-Ensure that water does not stagnate in the areas surrounding your house as this can be an ideal breeding ground for mosquitoes.
-Drink enough water to ensure that you stay hydrated. Those with dengue or other such diseases should also drink plenty of water. This will make sure that the platelet count does not drop further and avert any bleeding complications.
-Do not self-medicate. If you have an underlying medical condition such as diabetes, consult a doctor immediately in case of a fever that does not subside.
-ANI