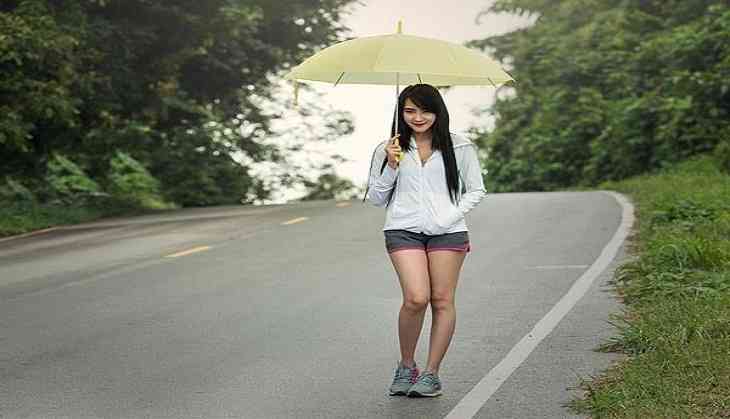 As the heat is being kicked by our beloved weather monsoon, it's time we take a break from our everyday boring formals and try out new styles.
Here are some tips for women and men by Vaanee and Dheeraj Bhatia, Founders, Gritstones.
Tips for Monsoon Clothing for Women:
1. Women can start with their fresh light fabrics, bright colours like yellow, orange, red, pink, blue and some mixtures of fluorescent and electric colours
2. Light fabrics like cotton, chiffon, silk etc dry out quickly
3. Latest fashion launched by our bollywood celebs are Culottes, Playsuits, Printed Dresses, Printed skirts, Cigarettes Pants, Coats and Jackets.
4. There is some new craze of wearing short kurtis with leggings or churidar; long dupattas can be replaced with scarfs and stoles.
5. Lots of mix and match of dark leggings or churidars to remain dry and look fresh for the whole day.
6. There are colourful jackets that are reversible and help us to light up the monsoon.
7. Pair of jeans, long skirts, heavy material should be avoided in this rainy season.
8. Some kind of accessories like fancy umbrellas, jelly shoes can help to complete the attire
Tips for Monsoon Clothing for Men:
1. Men can look out for cotton shirts or casual printed shirts.
2. Some cut sleeves T-shirts, vests, shirts and jackets are so overwhelming as they are short and the material is also yarn so they can dry off quickly
3. Shorts , Capri's are so attractive and easy to wear and look fantastic as they are short and make it easier to even drench in rain
4. Athletes who are into running, football, cricket etc wear DRY FIT mechanized clothes as they are very comfortable and dry off sweat very fast and can be worn in monsoon season
5. Monsoon accessories for men are waterproof bag, waterproof watch, umbrella and flip flops.
-ANI