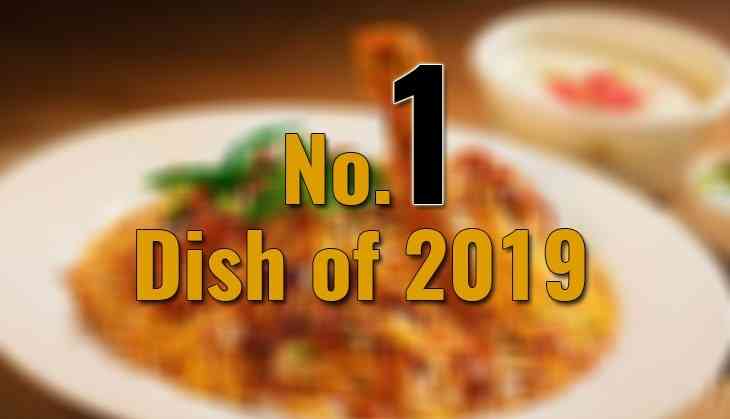 Craving for delicious food? Then, you should eat this Indian dish which has become the choice of the nation in 2019. So, open your eyes to know which has toppled all other Indian tasty foods.
It is biryani which has hit the chart of food. Yes, you read it right! This year, Indians are gorged for biryani.
As per the annual report of Swiggy, Indians have ordered around 95 biryani per minute in 2019 across the nation. From the last four years, Biryani has listed in the most ordered dish, the report said.
According to the reports of India Today, the food app has served the most expensive and least expensive biryani. The most expensive biryani sold by Swiggy was Chicken Sajuk Biryani in Pune at Rs 1,500 while the vegetarian Chal Dhanno Tawa Biryani aka Pulao was the pocket-friendly as it sold at Rs 19.
Besides, the main course, the dessert which has bagged the first position this year. Well, it is none other than gulab jamun which was ordered by around 17,69,399. Surprisingly, the second position was bagged by Falooda with a total of 11,94,732 orders.
The other desserts that have won the hearts of foodies are death by chocolate, tiramisu ice cream, tender coconut ice cream, and kesar halwa.
Besides biryani, Khichdi was the favourite food of the nation. During the Navratri season, the sale of khichdi rose by 128 percent.
Thanks to Swiggy which has shared this amazing list which mentioned the name of several food items in the top 10 list.
Paneer butter masala also listed on the third number in the list and the fourth position is obtained by chicken fried rice. Mutton biryani is on the fifth position which is followed by chicken dum biryani, the sixth position is bagged by veg fried rice, and the next step in the food ladder is acquired by veg biryani which is followed by tandoori chicken and finally the last but not the least 10th position is spotted by dal makhani.
Also Read: Christmas 2019: These home remedies will help you to overcome party hangover