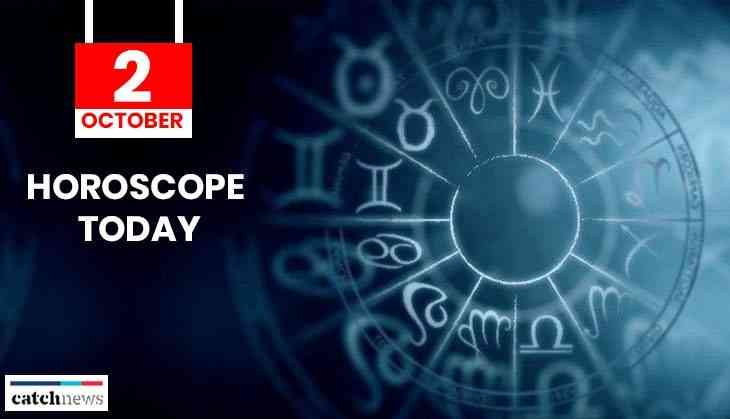 Looking for today's horoscope or how your day will be? Check what your stars are telling about your day.....
1. Aries (Mar 21- Apr 20)
Today, your near and dear ones will give you pain in the neck because of something. Therefore, be prepared to face the situation that will be created by your family or your friend. Also, don't trust anyone blindly.
Luck support- 65%
2. TAURUS (Apr 21- May 21)
You will experience luxury and comfort today with your family. Your stars are also saying that an unplanned journey is waiting for you. So, keep your bags ready for a destiny that is in your head.
Luck support: 85%
3. GEMINI (May 22- June 21)
People belong to this rashi are expected to gain some profit either in their business or in a job. You will be applauded for your work at your workplace.
Luck support: 89%

4. CANCER (June 22 – July 23)
Today you will face some difficulties in your path. So, don't make any major or important decisions. Take care of your health. Try to avoid oily food today.
Luck support: 60%
5. LEO (July 24 – Aug. 23)
Your connubial life will go on smoothly. Therefore, make your partner feel special and important for you.
Luck support: 82%
6. VIRGO (Aug. 24 – Sept. 23)
Virgo will feel low, lethargic today. So, begin your day by doing exercise, Yoga or plan for an outing today with your friends or family. Additionally, your health will be vulnerable. So, take care of yourself.
Luck support: 59%
7. LIBRA (Sept 24 – Oct 23)
The ball is in your court today. Today is an excellent day for monetary gains. While students will get success after putting in the extra effort.
Luck Support: 88%
8. SCORPIO (Oct. 24 – Nov. 22)
Today you may meet some influential person who will take you to the right path. Also, you will spend money on your partner. You will spend a fun-filled day.
Luck Support: 89%
9. SAGITTARIUS (Nov. 23 – Dec. 22)
Today you may feel dull, you may have some health issues. Also, try to control your anger because it could land you in trouble. So, keep yourself calm & cool.
Luck support: 68%
10. CAPRICORN (Dec. 23 – Jan. 20)
You may feel detached from your family, friends. Because of which your health could be affected. So, try to involve in those activities which give you happiness
Luck Support: 70%
11. AQUARIUS (Jan. 21 – Feb. 19)
Today your domestic harmony may make you happy. Also, your boss will appreciate your performance.
Luck support: 85%
12. PISCES (Feb. 20 – Mar 20)
Some unexpected guests will arrive at your home today. Also, you will be spent your day with your best friend today.
Luck support: 68%