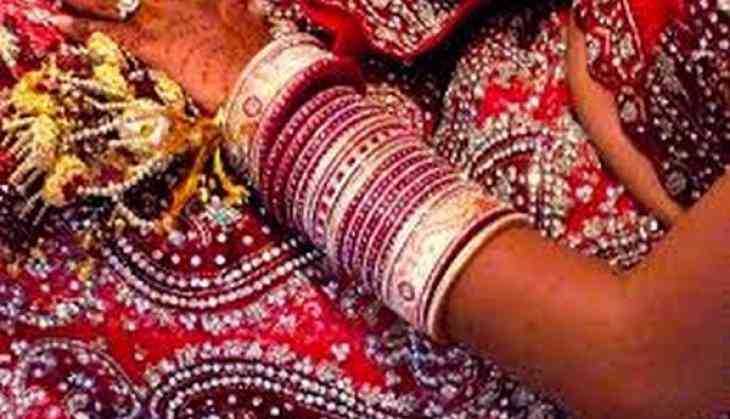 It's being labeled the 'Wedding of the Year!'
Marriott International (NASDAQ MAR), unveils its biggest partnership of the year with lndia's leading designer duo -- Abu Jani & Sandeep Khosla, re-affirming its commitment to creating a wedding experience that is superlative and unforgettable in every way, from ideation to execution.
This partnership will culminate in a unique fashion event on July 21 at the JW Marriott here, where the country's glitterati, celebrities and socialites will gather to witness a specially curated five-part fashion sequence representing the traditions and majesty of an Indian wedding through the designers' Wedding collection for the season.
'Shaadi by Marriott' was created with the intent to craft unique, and personalized wedding experiences, that come alive with great food, fabulous venues, exquisite decor and above all, unparalleled service levels.
Taking this initiative to the next level this July, Marriott has collaborated with the highly acclaimed designers Abu Jani & Sandeep Khosla, who are known for their timeless designs, intricate craftsmanship, and modern sensibilities.
This Collection and presentation is designed to capture and celebrate the ultimate wedding, combining tradition and classical beauty with modern glamour and sophistication.
"At Marriott, we believe in the philosophy of utmost care and thought towards our guests and nowhere is this attitude more evident than when we host weddings," said Khushnooma Kapadia, Area Director of Marketing - South Asia, Marriott International.
"Shaadi by Marriott is our promise of faith, trust, quality and value to guests whilst delivering a wedding experience that is superlative in its offerings. We are thrilled to collaborate with ace designers Abu Jani and Sandeep Khosla, who seamlessly embody the ethos of our brand. Together, we look forward to presenting 'Shaadi by Marriott' in all its beauty and grandeur"
Commenting on the occasion, Sandeep Khosla of Abu Jani Sandeep Khosla said, "We are delighted to collaborate with the Marriott - a brand that shares the same values and ethos as we do, as we reset the bar of excellence, customization and celebration. It is all about bringing the Fantasy Wedding alive. This is a Return to Romance infused with a Reverence for Reinvention. We intend to tweak Tradition without losing the classic charm and unique character of the Indian wedding. It's about infusing the old with brand new exuberance and creating a richly layered sensory experience that spells absolute Finesse and Fantasy."
-ANI