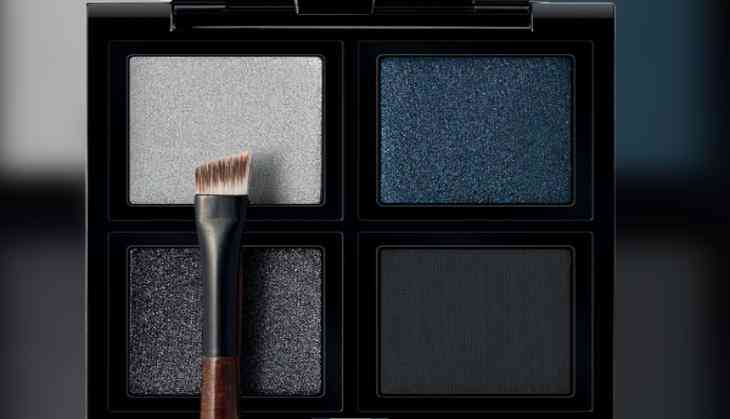 India never falls short of festivals, and this season's favourite one right now is Raksha Bandhan. While the brothers are burdened with the task of buying presents, the sisters too have some tasks to care about- the perfect festive look.
The social media age makes it all the more important for us to look our best on festivals.
So all the sisters fretting over to achieve that picture-perfect Raksha Bandhan look, check out the Festive Fairy look, proposed by Rozar Lobo, makeup artist, The Body Shop that highlights the eye keeping the lips very neutral.
Face:
- Prep your skin with a sin care regime (cleansing - toning - moisturizing ) according to your skin type.
- Use a primer 'All in one Insta Blur' to make a perfect base for your make up.
- Conceal the imperfections with a concealer
- Dab concealer(Fresh nude foundation/ cushion foundation) with make-up brush or a sponge. Wait till it settles.
- Take the two shades of compact - one lighter and darker; the lighter one for the T- zone and the darker one on C -Zone to get the perfect sculpted look.
Cheek:
- Contour with Shimmer Wave, Bronze with blusher brush on hollow of the cheek.
- For perfect application, highlight cheek bone with Honey Bronze dome with appropriate colour.
- Apply All in one blush# 01 or Fresh Sorbet Blush# Cuban Watermelon for more subtle look.
Eye:
- For longer stay and to enhance the vibrancy of eye shadow use 'Instamatte' eye base prior to the eye shadow
- Conceal the under eyes and lid well with appropriate color.
- Smudge 'Duo eye definer' Brown on corner of the eye and blend with blender brush.
- Smudge Colour eye stick# Gold from inner corner to till centre of the eye and blend with smudge brush.
- Dab 'Down To Earth Refill# 115 Azetec Gold' on the eye lid, blend it well with blender brush.
- Contour your eye lid by 'Down To Earth Refill # 201 Kilimanjaro Rock' on crease line and blend it well with blender brush.
- Define eyes with 'Eye Definer Black' on lower lash line, add little dark brown colour on outer lash line of the eye.
- Highlight brow bone with Colour eye stick # Gold, Apply Matte Kajal on inner rim of the eyes.
- Finish the eye make up using 'Lash Hero mascara' ( use double coat for full volume)
- Groom your brows with a 'Brow definer/ Brow & liner Kit' or '2 in 1 smoky gel liner black' for intense application.
Lip:
- Before the application of the lipstick, remove the dead skin using 'Lip Scuff ' for smooth effect.
- Define and fill lip with lip definer # Pink Clover.
- Pop 'Colour Crush Shine' 18 or 15 with the help of lipstick concealer brush.
-ANI