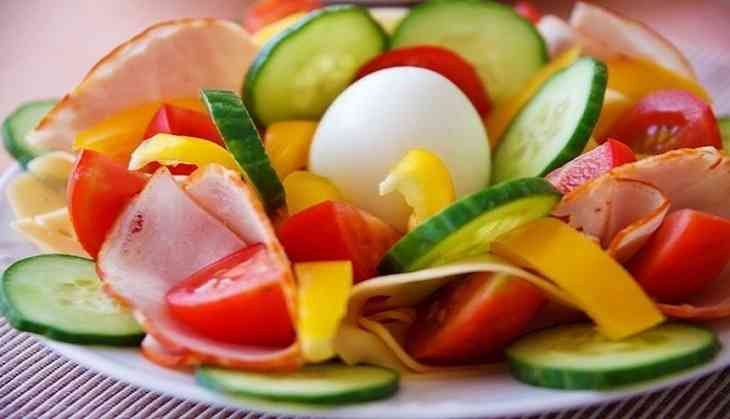 On the surface of it, the term foodtech is fairly self-explanatory. An amalgamation of the words food and technology, foodtech can be simply defined as the application of technology used throughout the food industry to improve production, the supply chain and the distribution channels. However, dig a little deeper and it quickly becomes apparent that foodtech is a rapidly growing trend that's disrupting the sector and putting pressure on some of the world's leading food companies.
The Impact of Foodtech On The Food Industry
US food giant Heinz Kraft (the iconic tomato soup guys, to me and you) experienced a 0.9% decrease in sales for the year 2017. Similarly, the renowned Campbell Soup Company has also vowed to spend big after equally disappointing results last year. There are a number of reasons as to why industry giants are experiencing financial difficulties in the current climate. Are customers buying less soup, in the case of the aforementioned companies? Maybe so, but foodtech is undoubtedly playing a role in not only the types of food we choose as consumers but also the way that new foods are invented and produced- not to mention the way we actually shop for our food online and offline.

FACEBOOK
New Food Trends Are Here... And They're Catching On
It's fair to say that we are collectively becoming more and more aware of the things we're putting into our bodies. As a result, alternative foods such as pea-burger patties which actually "bleed" (thanks to beetroot), coconut milk ice cream and even plant-based shrimp are taking the market by storm. Shrimp production in particular is notoriously plagued by issues such as antibiotic-tainted products, deforestation and even worker rights issues in some of the more severe cases. In addition to this, it's estimated that the bycatch-shrimp ratio is 15:1 in some areas of the U.S. Bycatch means other species caught up in the net used to catch the shrimp. With this in mind, the foodtech industry is giving the more eco-conscious consumers a realistic and viable alternative to what could be seen as an environmentally damaging practice, as the LA times point out.
Growing Food Has Never Been More Interesting

Vertical farming. Even the mere mention of that term probably has you scratching your head but make no mistake - it's here and it's proving to be a huge hit. Take Aerofarms for example, a pioneering start-up company who is now responsible for the world's largest vertical farm. The practice of vertical farming stacks "smart" aeroponic chambers which deliver nutrients to plants while simultaneously maximizing space without taking up acres of land. According to their website, Aerofarms yield around 130 times more than traditional agricultural farms per square foot, so the proof is in the pudding. Or plants. You know what we mean. If veggies aren't your thing then look no further than Memphis Meats, who claim that their lab-grown chicken creates 90% fewer greenhouse emissions than your average chicken farm and of course, have animal welfare and other environmental concerns at the heart of their operations.
Shop Until You Drop... Your Mouse?
Most consumers know by now that it's now possible to shop online for almost anything your heart desires - but some firms are taking it several steps further. Since cleverly acquiring Whole Foods late last year, Amazon has gone from strength to strength when it comes to changing the way we shop for our food. Amazon Go uses the same type of technology used in sensor fusion, deep learning and self driving cars to allow customers to enter the store, take the products they want and leave without any annoying lines or checkouts (they still have to pay though). Thanks to RFID (Radio Frequent IDentification) chips, Amazon Go can detect when a shopper has taken an item off the shelf, and this technology allows Amazon to keep track of their inventory with little need for human intervention. While RFID technology is relatively new in terms of the food industry, it has been used to great effect in other industries. RFID chips have been used in all US passports since 2007, while live card games from online casinos such as Betway Casino-Live use RFID chips embedded in playing cards so the software is able to recognize which cards are showing on camera and analyze them to relay information to the player. The technology is even used for race timing by companies such as RFID Race Timing Systems with regards to long distance running and other sporting pursuits. Pretty neat.
The Future of Foodtech
It's extremely difficult to predict where the future of foodtech lies and just where the industry will be as a whole in the next 20 years or so. As we can see, foodtech is changing many niches of the F&B sector at once, from food production to new food creation and even shopping. After all, if you'd have told someone a few decades ago that it would be possible to engage in farming without an actual farm to speak of, then you'd have probably been locked up on the spot. Nevertheless, with events such as Future FoodTech 2018 having taken place in San Francisco recently, on March 22-23rd, it's clear that the best and brightest in the industry are already putting their heads together and planning for the future. What does the future hold for foodtech? Who knows. Will it blow our mind? Probably. Will there be some weird and wonderful new stuff for you to try? Absolutely. Dig in.